Telltale Game's in-house engine for making its conversational simulator titles has never quite been perfect. Even though it had a unique, comic book look from its very first outing, it always had a few graphical quirks. That doesn't seem to have disappeared with the new version either, whether you're talking about running it on a PC, or consoles.
Although Telltale releases in the past have struggled with choppy cut scenes, audio that's out of sync with character's mouths and occasionally a bit of clipping, the latest game built with the Telltale Tool has a lot more wrong with it than that. Image quality is poor and performance just isn't strong.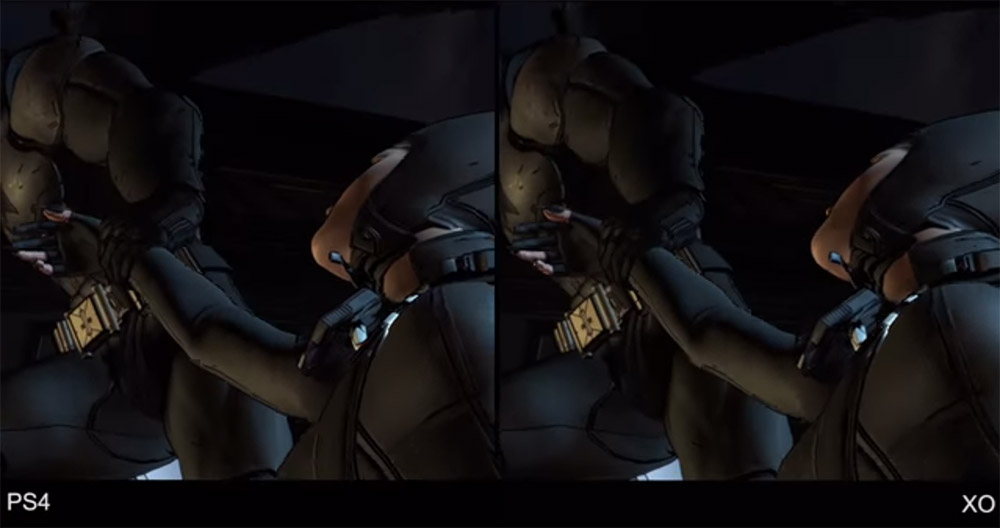 Although some issues have been fixed on PC, console platforms like the PlaySatation 3 and 4 and the Xbox 360 and One, are really struggling. According to Eurogamer's testing, the Xbox One can only play at 720p because of the overhead the game creates, despite not being a AAA resource hog.
In-fact it's not even close, because the game is letterboxed, so the resolution is even lower. There's also no anti-aliasing on the PS4 version, which leads to jagged edges.
[yframe url='http://www.youtube.com/watch?v=W6Kg0gUrW8c']
But it's frame rates that are the real problem here. In testing, EG saw frames per second dip as low at 15 at times, often jumping around wildly, leaving the game looking choppy and uncoordinated.
It's fortunate that the game isn't high-paced or relies on quick reaction times – for the most part, but it's still a shame that as soon as Telltale tries to raise the stakes of its visuals with an improved engine, it runs into these sorts of problems.
Discuss on our Facebook page, HERE.
KitGuru Says: Perhaps this is a symptom of Telltale's own success? Although its engine has always had slight problems, perhaps developing the sheer number of games it's working on now, with vastly different properties, means that performance testing and bug fixes don't get the attention they need.