If you haven't bought a present for your gaming pals yet, then now's the time to do so. Steam has launched its Winter Sale, giving us all a couple of days to pick up extra gaming gifts for friends… and ourselves more than likely.
Steam doesn't need any help selling its games, the discounts are there, you know where to find them, so we won't be listing all of the top deals each day or where you can save the most money, but as usual the deals on offer are solid. There's a good mix of different titles on offer and thanks to the ending of flash sales and daily deals, you can buy them at their top discount at any point during the day.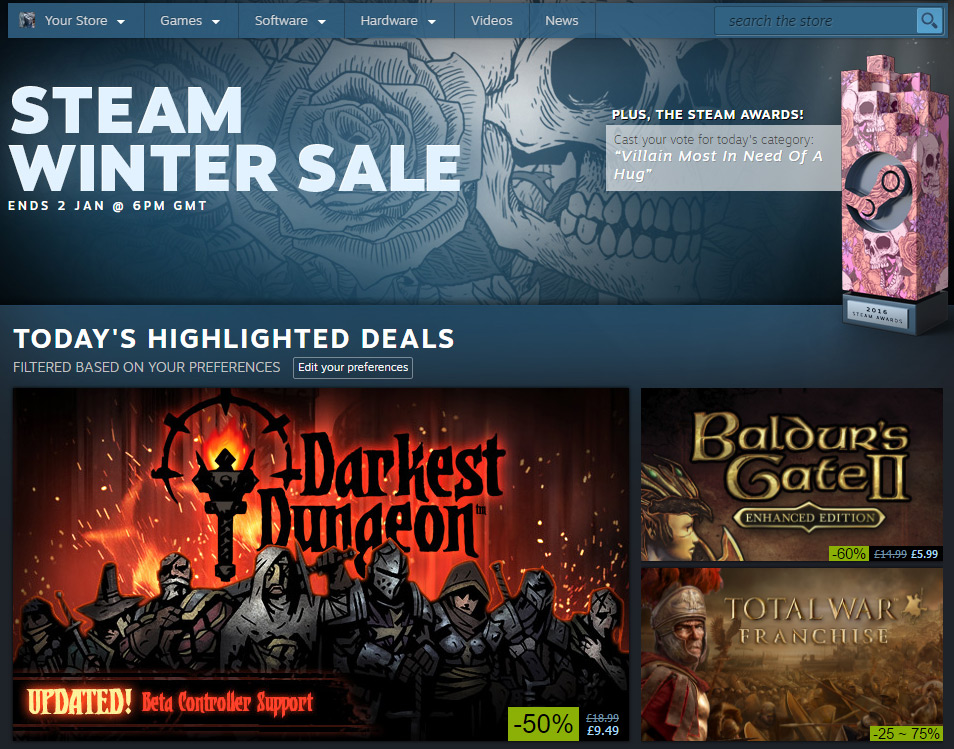 There's also no meta-game, which I know some of you will be disappointed in. However it feels cleaner this way. There's no gamifying of buying to encourage the impressionable to spend more just to progress in some other aspect. Buying games should be about playing those games, not playing some other game by throwing money at the screen.
Steam's Winter Sale will run right through the Christmas and New Year period, ending officially on the 2nd January.
Discuss on our Facebook page, HERE.
KitGuru Says: I'm eyeing up a couple of games on my Wishlist, but I need to be good and hold out until after Christmas. Who knows if anyone has bought me them as a gift.