Despite having only been available for purchase for just a few days, gamers from around the world have already spent millions of dollars on Valve's annually released Compendium, which not only unlocks great prizes for DotA 2 gamers, but also adds a few dollars to the prize pool for this year's International competition. So far, over $5 million has been raised in just over two days, making Valve a pretty penny, and setting up pro-gamers nicely for when the competition rolls around this August.
With several months until the championship goes live however, Valve isn't hedging its bets; it knows how big this total will get. Last year, when the Compendium was first introduced, it ended up producing a prize pool over $11 million in size, so this time around Valve has provisioned for an even greater total. Incentives to keep buying Compendiums and the additional 'points' go all the way up to $15 million, in what seems to be a push to create once again, the largest Esports prize pool ever.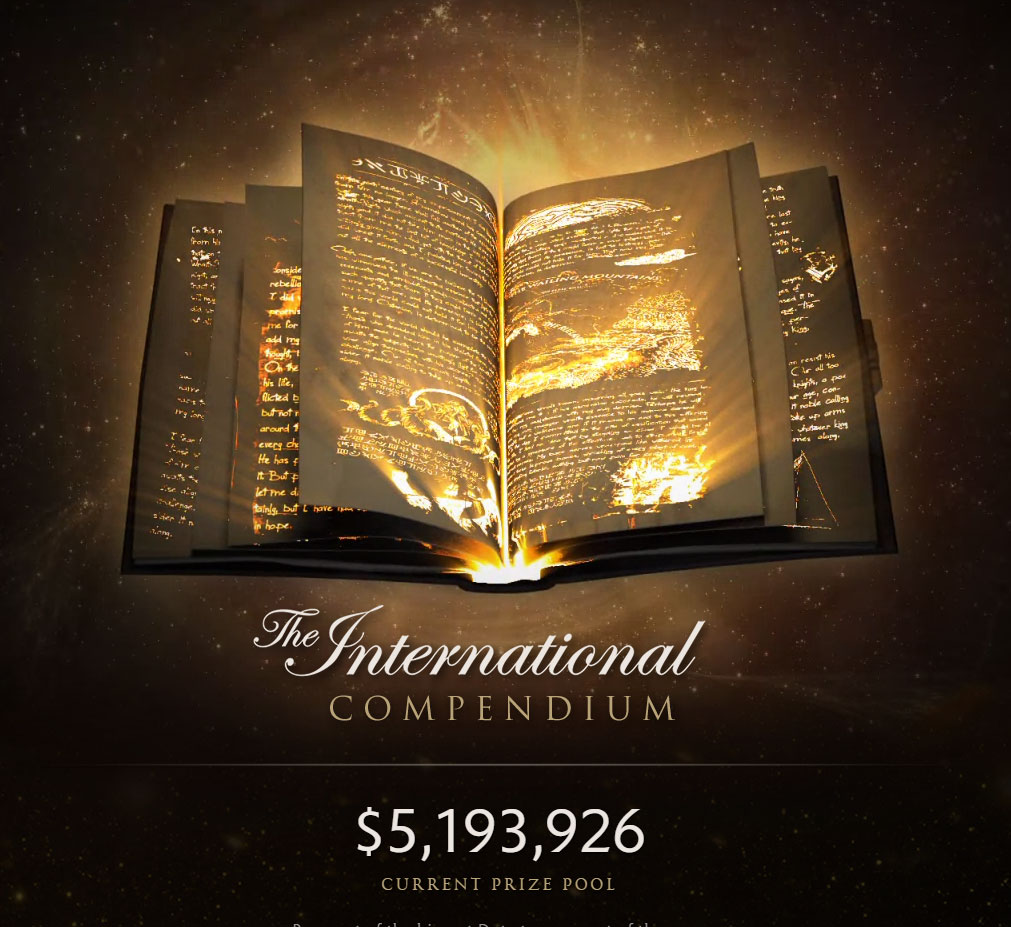 Rewards earned so far by buyers include a cursor pack for DotA 2, an Arcana voting system, digital effigies of a player's Compendium level, new loading screens and some 8bit-inspired emoticons. Still to come includes new terrain for the game, new couriers, a short film contest and even a brand new music pack.
Valve reserved the top prize for itself however. With only 25 per cent of all purchase costs going to the prize pool, it's netted itself more than $15 million in just a couple of days. By the end of its run, the Compendium could earn it more than $45 million.
If you want to buy one yourself, you can do so here for £10 for the basic version, or £27 for one that's already unlocked to level 50. 'Better' yet, you can even buy "points," to level up your Compendium, ranging from $2.50 (£1.65) all the way up to $10 (£6.60) which lets you unlock even more for DotA 2.
KitGuru Says: As much as I like how good Valve is at getting communities involved in things, I find its gamification of purchases pretty distasteful. £27 for some digital extras is as gross as freemium game speed-levelling or energy purchases.