Transport Tycoon Deluxe is one of my all time favourite games, so the fact that a new title has been released that lets you build tracks, manage resources and build up your cash reserves but with a new, cutesy, toybox art style, my interest was peaked. Through nearly 200 years of development, players will push the boundaries of their money making network, connecting towns and resources in different countries and time periods whilst completing small, more hands on tasks to keep the trains running smoothly.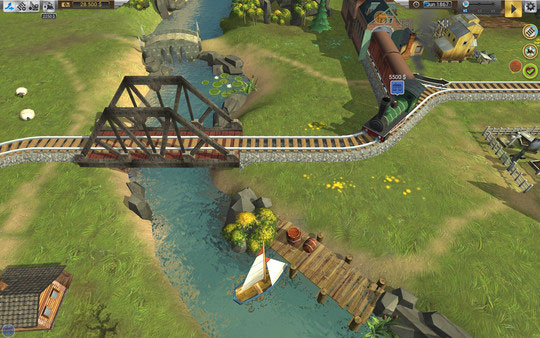 While the game starts off easy, with players just connecting one resource to another, as time goes on and loads increase, it becomes more complicated, with the need for them to construct switch networks and crossroads without trains colliding and sending their goods scattering across the landscape.
And presumably a few people to their doom too.
[yframe url='http://www.youtube.com/watch?v=yAsymfMr_kg']
Released on Early Access at the start of this month, Train Valley is already racking up some positive reviews from Steam Gamers, with many praising it for its challenging gameplay and the fact that it's priced reasonably (£7 at the time of writing). While it's admitted by some that the experience isn't as complex or as nuanced as Transport Tycoon or its open source successor, Train Valley offers a much more pick up and play game with a more relaxing feel to it.
Discuss on our Facebook page, HERE.
KitGuru Says: If anything I feel like this is just going to make me pick up OTTD again. Perhaps it's time for another marathon multiplayer session.
[Thanks PCG]