As much as Kerbal Space Program is a fun game and certainly quite realistic in terms of its orbital mechanics, nobody is quite ready to suggest it's an accurate simulator of the real world. Still, that didn't stop the US based, CBC News network from airing footage of the game as a "simulation" of what Space X's landing of its first stage booster rocket on a drone barge could look like.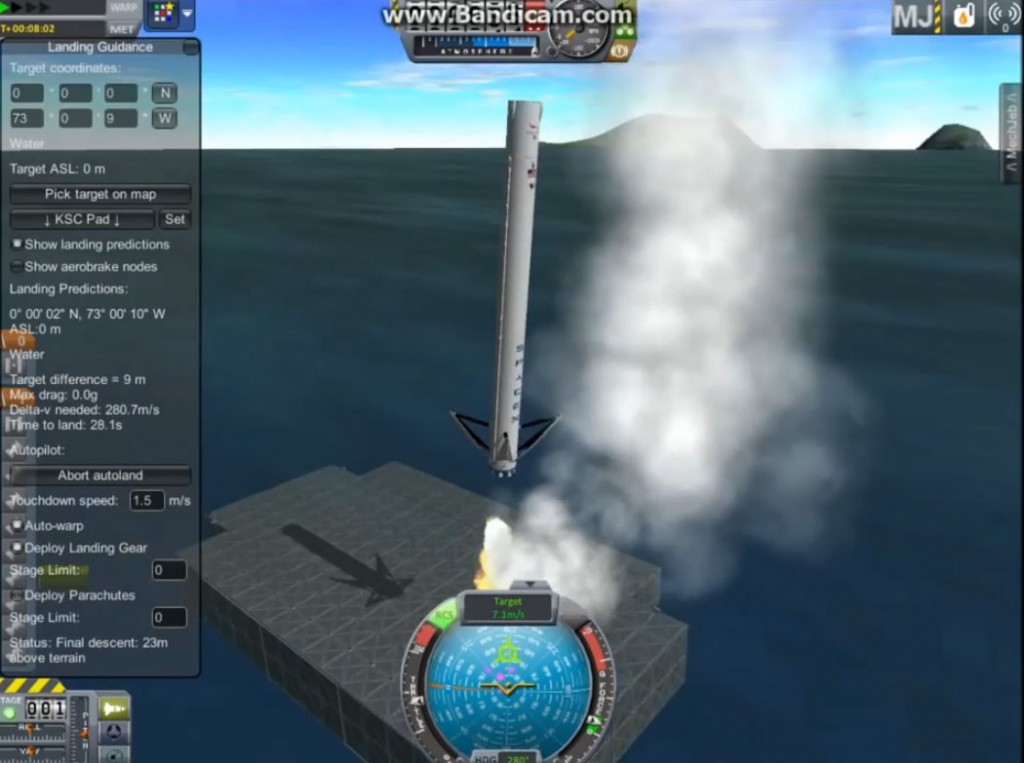 You would think that they would have at least removed the "Bandicam" watermark
It seems a shame that no credit was thrown to anyone for the use of this video. The game's developer, Squad, doesn't even get a mention.
NB: Skip forward to 2:39 to see the KSP footage.
[yframe url='http://www.youtube.com/watch?v=NCpI0KpKUpg#t=159′]
It's not clear from the footage whether it's an intentional use of Kerbal Space Program and the reporter simply negated to mention it, or whether this was the 'simulation' that the guys behind the scenes cooked up for their bosses. We do know however that this wasn't made in-house, but is actually a video produced by Redditor and Youtuber, FutureMartian97, who posted the video four months ago.
That may be why the video was cribbed for the news broadcast, but it could also be because it's named with the KSP acronym, which may have been overlooked by those looking for simulator footage.
[yframe url='http://www.youtube.com/watch?v=wzkaVTeguNk']
Discuss on our Facebook page, HERE.
KitGuru Says: Although the video no doubt comes under fair use for a news organisation, it would have been polite to at least provide a source link. Come on CBC.