When Twitch announced earlier this week that it would soon allow stream viewers to tip their favourite presenters with "cheer," essentially pre-paid emotes, there were a lot of questions people still had about the idea. How much streamers would actually receive was one of the biggest, so we're glad to report that Twitch has now responded: one bit, equals one cent.
Twitch has been forthright about how much bits would cost the viewers themselves from the get go. $1.40 or just over £1 would give you 100 bits. But what happens if you submit that 100 bits to your favourite streamer? Do they get $1.40 in return?
No. In-fact they only receive $1.00, since each of those bits is worth a single penny, or cent for the streamers. That means on purchases of just 100 bits at a time, Twitch pulls in a whopping 40 per cent commission. Although that seems extortionate, as the bit purchases go up, that cut becomes far less as discounts are applied for larger bit buys at once.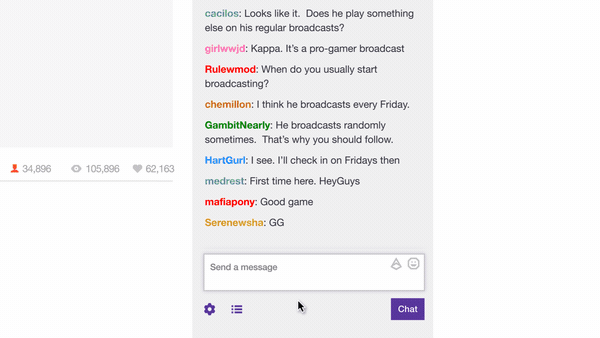 For example, buying the biggest bit batch of 25,000 for $308 would mean a streamer receives $250 if you donated all of it. In that instance, Twitch is taking home less than 20 per cent commission, which is a little more favourable.
Still though, as TechCrunch points out, you could just donate directly to the streamer, or pay them a monthly subscription to offer your support. It's perhaps not as direct – and certainly not as public – but there are lots of ways to support content creators online.
Discuss on our Facebook page, HERE.
KitGuru Says: There's a lot of talk in the independent website game about how we continue forward into the future. How would you guys feel if sites like KitGuru offered tipping systems like this instead of having adverts plastered everywhere? Would you prefer a system like that?