As you might expect, E3 this year is going to be the platform that a lot of game developer use to debut their new games, but I don't think anyone expected there to be quite so many unannounced ones. Thanks to the new official streaming parter Twitch, we now know what the schedule will be like for the big expo and it's got a lot going on.
The first day, beginning next Monday, will feature Microsoft front and centre, with the big media briefing for the Xbox One taking place first thing. Later on we'll look at world premiers of new EA titles, as well as Ubisoft's big opening act and the Witcher 3 from CD Projekt Red.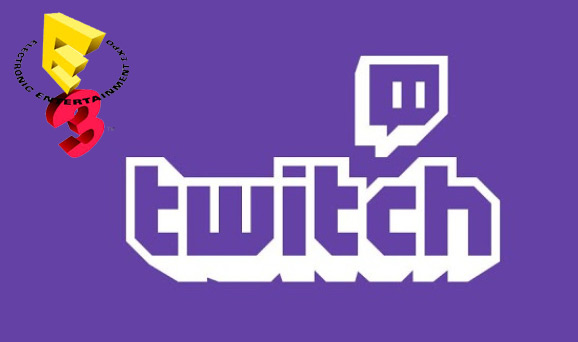 Tuesday mixes things up with Nintendo's digital event and a demo later in the day, with Dragon Age: Inquisition making an appearance alongside FarCry 4. However there's also unannounced games being debuted by Microsoft, Deep Silver and Ubisoft, not to mention the fact that we don't know anything of what Nintendo is showing off. Tuesday will also feature the first of several Evolve Special Tournaments from 2k/Turtle Rock.
In terms of other unannounced games, in the following days we'll be seeing ones from Crytek, Sony America, Square Enix, [email protected], EA and Tecmo Koei, with some of those companies showing off multiples.
For the full rundown, have a look below.
Discuss on our Facebook page, HERE.
KitGuru Says: E3 should be pretty big this year, what with the new console generation out in the wild now and Nintendo looking to recapture some of the world's attention following a solid Mario Kart 8 release. I'm keen to see more Evolve myself, what about you guys?
Source: Twitch
Monday 6/9 PT
9:30am – Xbox E3 2014 Media Briefing
11:00am – Xbox E3 2014 Media Briefing Post show
11:30pm – Hotline Miami 2 (Dennaton Games/Devolver Digital)
12:00pm – EA World Premiere: E3 2014 Preview
1:00pm – EA Special Event
2:00pm – EA World Premiere: E3 2014 Post show
2:30pm – Battlecry (Bethesda)
3:00pm – Ubisoft 2014 E3 Media Briefing
4:00pm – Ubisoft 2014 E3 Media Briefing Post show
4:30pm – Witcher 3 (CD Projekt RED)
5:00pm – Dying Light (Techland)
5:30pm – Final thoughts
6:00pm – PlayStation E3 2014 Press Conference
Tuesday 6/10 PT
9:00am – Nintendo Digital Event
10:00am – Deep Silver (Unannounced title)
10:15am – Deep Silver (Unannounced title)
10:30am – Dragon Age: Inquisition (EA)
11:00am – Ubisoft (Unannounced title)
11:20am – The Division (Ubisoft)
11:40am – Farcry 4 (Ubisoft)
12:00pm – Call of Duty: Advanced Warfare (Activision)
12:20pm – Microsoft Studios (Unannounced title)
12:40pm – Microsoft Studios (Unannounced title)
1:00pm – DRIVECLUB (SCEA)
1:20pm – Evil Within (Bethesda)
1:40pm – Lords of the Fallen (NAMCO)
2:00pm – Destiny (Activision/BUNGIE)
2:20pm – The Order: 1886 (SCEA)
2:40pm – Nintendo Demo
3:00pm – Evolve Special Tournament (2K)
4:00pm – Super Smash Bros. Invitational (Nintendo)
Wednesday 6/11 PT
10:00am – Alienware
10:30am – Twitch Time
11:00am – Sunset Overdrive (Insomniac Games/Microsoft Studios)
11:20am – [email protected] (Unannounced title)
11:40am – Killer Instinct: Season Two (Iron Galaxy/Microsoft Studios)
12:00pm – Square Enix (Unannounced title)
12:20pm – Square Enix (Unannounced title)
12:40pm – H1Z1 (Sony Online Entertainment)
1:00pm – EA (Unannounced title)
1:20pm – Batman: Arkham Knight (Warner Bros. Interactive Entertainment)
1:40pm – Middle-earth: Shadow of Mordor (Warner Bros. Interactive Entertainment)
2:10pm – Nintendo Demo
2:30pm – Warner Bros. Interactive Entertainment (Unannounced title)
2:50pm – Crytek (Unannounced title)
3:00pm – SCEA (Unannounced title)
3:15pm – SCEA (Unannounced title)
3:30pm – Hohokum (Honeyslug, SCE Santa Monica Studio)
3:45pm – Helldivers (Arrowhead Game Studios/Sony Computer Entertainment)
4:00pm – Alien Isolation (The Creative Assembly/SEGA)
4:20pm – Civilization: Beyond Earth (2K)
4:40pm – Diablo III: Reaper of Souls – Ultimate Evil Edition on PS4 (Blizzard)
5:00pm – Evolve Special Tournament (2K)
Thursday 6/12 PT
10:00am – Tetris w/creator Alexey Pajitnov
10:15am – Zombies Monsters Robots (Ying Pei Games)
10:30am – Guinness World Records – certificate presentation
11:00am – Fable Legends (LionHead/Microsoft Studios)
11:20am – #IDARB ([email protected])
11:40am – Project Spark (Team Dakota/Microsoft Studios)
12:00pm – Nintendo (Unannounced title)
12:20am – Square Enix (Unannounced title)
12:40pm – PlanetSide 2 PS4 Edition (Sony Online Entertainment)
1:00pm – 505 Games (TBD) 1:20pm – Warner Bros. Interactive Entertainment (Unannounced title)
1:40pm – Borderlands: The Pre-Sequel (Gearbox/2K)
2:00pm – Ubisoft (Unannounced title)
2:20pm – The Crew (Ubisoft)
2:40pm – Nintendo Demo
3:00pm – Tecmo Koei (Unannounced title)
3:20pm – Disney Infinity 2.0: Marvel Super Heroes (Disney Interactive)
3:40pm – SEGA Sonic BOOM! (SEGA)
4:00pm – Evolve Special Tournament (2K)