That was a quick turnaround. Just days after Valve removed the head-turning title Hatred from Steam due to it being 'something it wouldn't publish' the controversial title is back on Greenlight and with its popularity, looks likely to get through the process before long.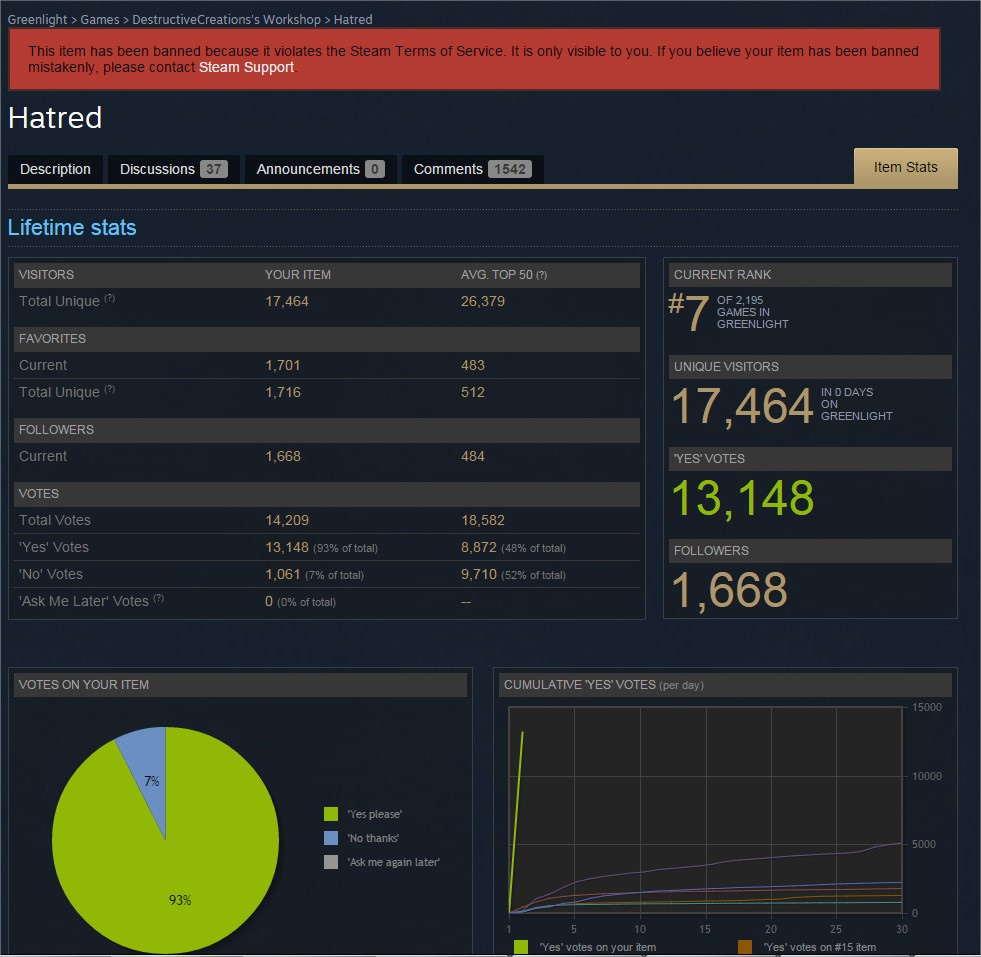 At its peak, Hatred was the 7th most popular Greenlight game
Hatred has caused quite a stir in the gaming world, as it puts players in the shoes of a psychopathic antagonist who's only goal it seems is to murder as many people as possible. The reason this is problematic in some gamers' eyes, is because you don't have a good reason for killing those people. This is despite the fact that in almost every FPS title, along with a number in other genres, give you very flimsy reasons to be killing the many hundreds of people you do.
[yframe url='http://www.youtube.com/watch?v=ytdEYapPXdY']
Others that are against this game suggest it will be used by the anti-gaming lobby to crack down on other games, perhaps in the way the GTA V was banned in some Australian stores following protests from abused sex workers and their supporters.
Fans of the game however point to the fact that games like Manhunt, Postal, Carmageddon and many other titles also offer indiscriminate murder. Hatred might glorify it, but it would be far from the first to do so. It also offers the opportunity to provide an interesting commentary on the mental deficiencies of such a person.
Discuss on our Facebook page, HERE.
KitGuru Says: This game is brutal and it may not be for everyone, but almost every action game has you slaying hundreds if not thousands of people, often with a very flimsy reason that makes you the 'good guy'. Hell I've personally cut down 9,000+ peasants and soldiers alike in my latest Mount and Blade playthrough. And sold slaves. It's for entirely selfish reasons too, so why is that ok , but this isn't?