Byun Hyun Woo, better known by his handle, Byun, is heading to Blizzcon, after having defeated his opponent in the final of his Code S division in the Global StarCraft II League in Korea, advancing him to the WCS finals at Blizzcon. What's surprising though, is that he managed it without a team behind him.
Previously known as GhostKing, Byun has been part of the competitive StarCraft II scene since 2010, consistently ranking as one of the top 200 players in the world on open ladders and has been part of various successful teams in the past. However at this time, Byun is entirely alone and yet managed to pull off the win at the finals.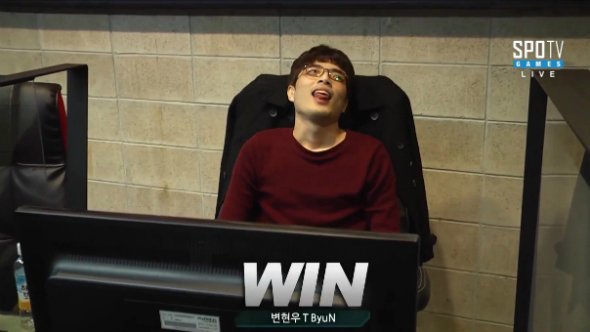 Source: PCGN
His victory is even more impressive because of the person he beat. Two time World Champion sOs was no slouch and PCGN has it that Byun's victory was quite the upset. Apart from a stumble in their first game, he defeated sOs with a clean sweep, leaving many very surprised with the turnaround.
With this victory, Byun becomes the first player in the history of StarCraft to win major tournaments in both StarCraft: Broodwar and StarCraft II. No doubt he will be a hot property that teams will be looking to pick up in the near future, especially if he continues on his current tear.
Byun has also won a number of minor tournaments in 2016, as well as the Ting Open Season 2 and placed highly in several other major contests.
Discuss on our Facebook page, HERE.
KitGuru Says: Do you think someone will pick Byun up for their squad? Or is he more likely to continue on his own for now, since it seems to be working for him?