If you're looking to buy Call of Duty: Infinite Warfare at some point today or in the near future, make sure you check which version you friends are buying. We're not talking PC or console either, but Steam Store or Windows Store, as whichever one you buy, you won't be able to play with those who purchase it on the other.
Call of Duty: Infinite Warfare launches today, 4th November with all of its usual bluster and mixture of different games under the hood. It comes with a cinematic single player campaign, a competitive run-and-gun multiplayer, a cooperative zombie survival mode, a remastered version of the original Modern Warfare and a free virtual reality experience.
But when it comes to multiplayer, who you play with will be tightly linked with where you purchased the game.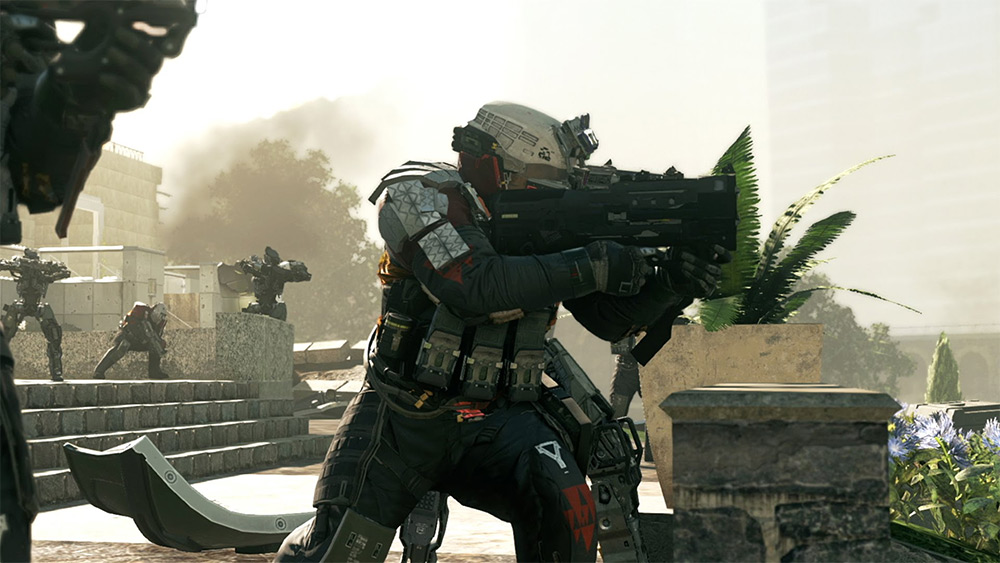 This information comes straight from the FAQ page for the remastered Modern Warfare on Activision's site. A question asks whether players of either it, or Infinite Warfare, will be able to play with Steam gamers and the answer is an emphatic no.
"No, you can only play these titles with other users of Windows 10 on Windows Store," it reads (thanks PCGamer).
Considering this isn't one of Microsoft's "Play Anywhere," games too, we can't expect any form of cross platform play between Xbox One and PC users, nor the ability to keep your save going if you did play it on an alternate platform.
Although the reason for why PC players who bought from the Windows Store won't be able to play with Steam users, remains unclear, it's not great news for the game. While CoD will no doubt sell a lot of copies, segregating your player base for any reason can really have a negative impact on a game. It's forces developers to maintain multiple communities in order to keep the game alive and will no doubt lead to some very confused support tickets that have to be sorted out.
Discuss on our Facebook page, HERE.
KitGuru Says: If you are going to buy CoD and plan to play with friends, it really is worth making sure you all do it from the same place. Preferably Steam, as that player base is likely to be much larger.