Have you ever felt that the endless bundle and impulse buys during sales have left your Steam library cluttered and full of games you are never likely to play? Although organising them into categories can help, some would rather just do away with the games altogether, and now you can, as Valve has introduced the ability to delete games from your library forever.
It's not the easiest option to find and requires several menu and buttons clicks to get to the point of no return, but perhaps that's a smart plan, as the last thing Valve wants is people disowning their favourite games accidentally.
To access it you need to head through to the Steam Help system, select a particular game from the list or search for it, and then choose the option about removing it from your library. You then have to click again, to confirm.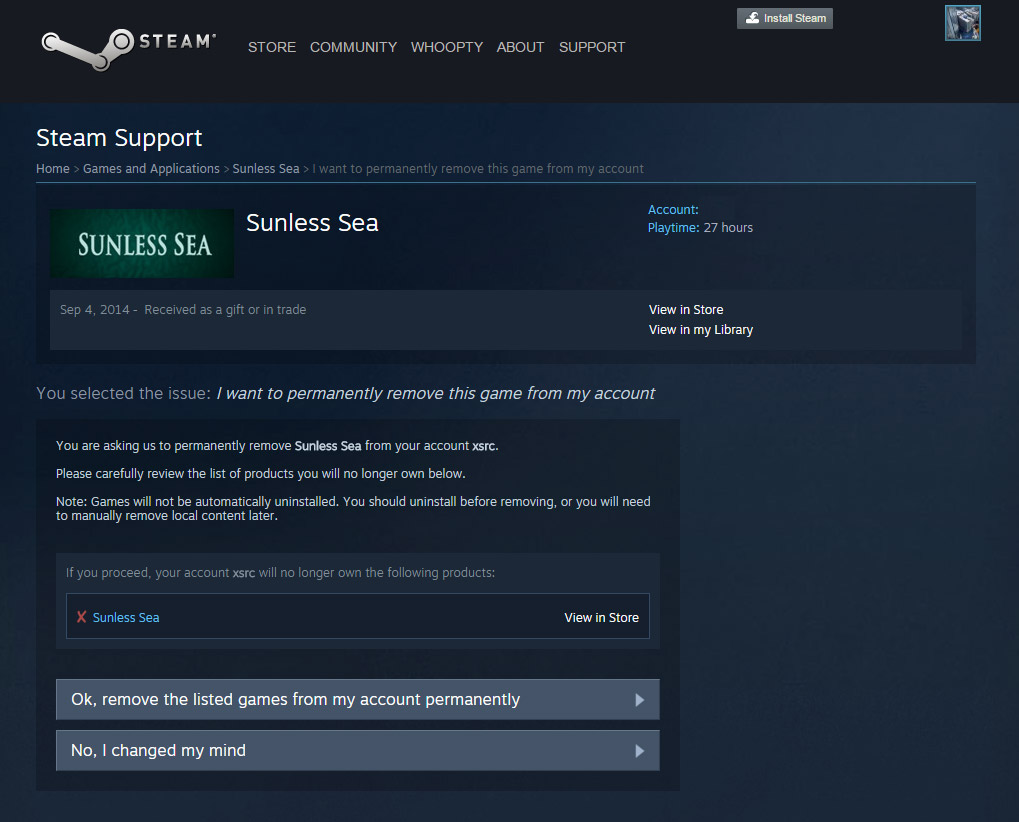 "Please carefully review the list of products you will no longer own below," the Steam warning reads, making sure you absolutely do not want the game in question. There follows a box which tells you what games and what associated DLC and additional content you will not have access to if you follow through with the removal.
It doesn't seem possible to remove some titles at the moment, specifically demos we received as part of Double Fine's Amnesia Fortnite bundles. Perhaps the facility for that will be added further down the line.
Discuss on our Facebook page, HERE.
KitGuru Says: Are there any titles in your library you would want to permanently remove? It seems a little redundant, since they don't do anything if uninstalled and filed away in a category you can forget about, but if there are some you are particularly offended by then at least you can ditch them now. 
[Thanks AGB for the heads up]