Thanks to the Oculus Rift's first person perspective, it often lends itself best to games that are played in the first person. While there are games that do work well in the third person or some other perspective, any game with  much of an interface is going to struggle, because it's usually mapped to the edges of the screen – something Rift users have a hard time looking at. However, one game that is now certainly playable on the Rift, is DotA 2, thanks to this clever creation of a Rift cockpit.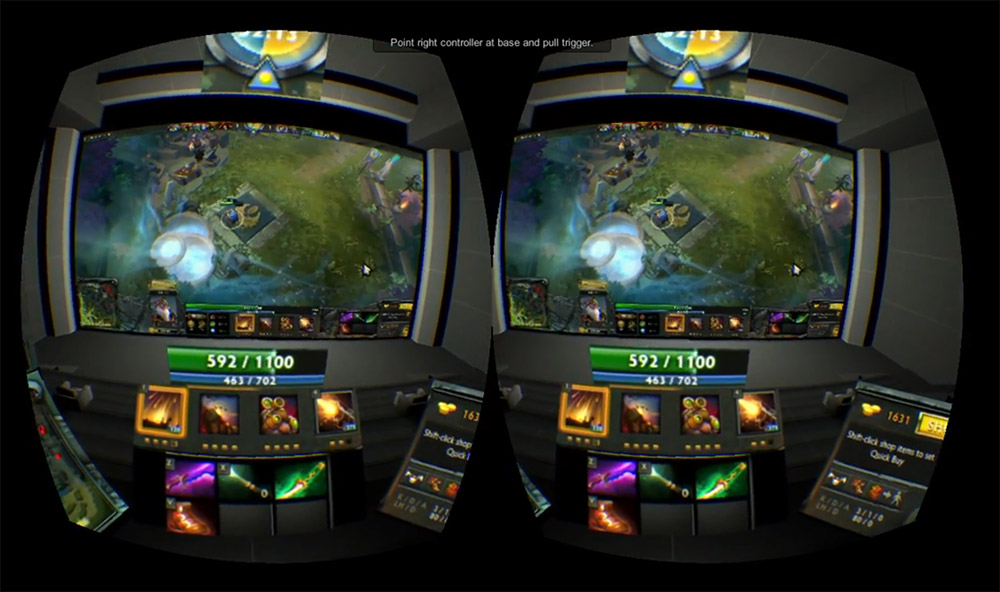 You still have the traditional first person view point, but instead of looking at the standard window from the usual perspective, in the DotA 2 VR Battlestation, you're sat in a bespoke cockpit that has a viewing screen in front, with the main display and 3D interfaces arrayed around it for you to view and interact with.
[yframe url='http://www.youtube.com/watch?v=p6QB87mFbng']
It seems to work pretty well too. While there will undoubtedly be problems reading any of the text, due to the Rift's low resolution, if you know the game well enough to play it by imagery alone, then you should be able to function quite well.
The big downside of it at the moment though, is what it requires to work. Beyond having a Rift itself, you also need a video capture card. As the creator "Jose," puts it: "I have a dual-box VR config where Dota 2 is running on a "game machine" with its video fed into a main "VR machine." The VR machine then takes this video and puts it onto a very large virtual screen inside of a virtual theater." The Unity engine the cockpit was created in simply recognises the feed as a webcam.
KitGuru Says: Pretty interesting use of the Rift and something that I'd like to see more of. If Oculus could implement this sort of picture-in-picture mode in the consumer Rift, it could open up whole new genres of games for the VR headset.