If there's one tenet  of mainstream game development, it's that you want to have as many people playing your title as possible, as it gives it more sales, more longevity and makes it more memorable for more people. That's not the tack that Dutch game developer Vogelsap is taking with its new title The Flock though. It's giving everyone a limited period to buy the game and a similarly limited time to play it. You'll be able to buy it next week.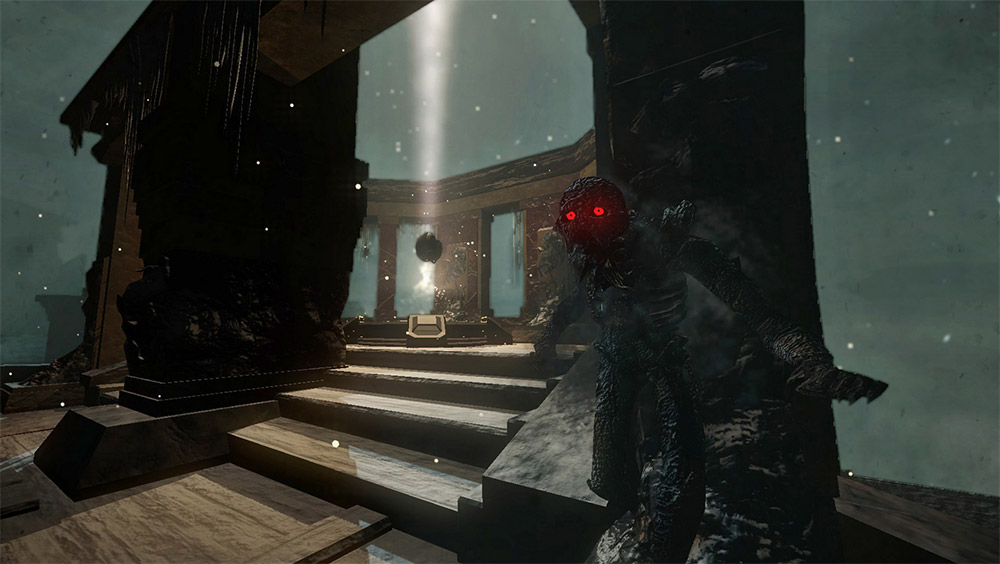 The asymmetrical, multiplayer horror, survival title – think of it as a grown up version of Luigi's Mansion on Nintendoland – will see a group of three to five players attempting to take control of the "Artefact," which makes them slower and vulnerable to attack by the other players, but it's the only way you win.
What makes The Flock unique however, is that it has a limited population. Every time a player dies, it chips away at that number – which starts at 215,358,973 – and when it ends, the game will no longer be available to purchase. From there, existing gamers will be able to take part in an event described only as the "climactic finale," after which the Flock will become unplayable.
[yframe url='http://www.youtube.com/watch?v=GMjScoeTymU']
"Most indie multiplayer games lose their player base within a year. Even heavy hitters such as Titanfall and Evolve have a fast dwindling player base," said Vogelsap in the game's FAQ. "The most popular games such as League of Legends and Counter-Strike still have a somewhat anticlimactic ending of their players' experience. Because in the end at some point – and this can be after five years or two months – you'll stop playing because you either got bored of it, you've seen it all or you, or your friends have no longer time to play."
This won't be the case with The Flock. It will be a game that's enjoyed by a number of people for a short time and then everyone will be forced to move on.
If you want to get in on the multiplayer horror action before it's gone for good, it goes on sale on 21st August on PC, for £13. Or you can pre-order it now, on the Humble store.
Discuss on our Facebook page, HERE.
KitGuru Says: 215 million lives seems like a lot, but if this game sells 100,000 copies, it wouldn't take long to really cut into the number.