When the Wii U launched back in 2012, ZombiU was one of its flagship titles; a suggestion from Nintendo that it was taking the hardcore gaming audience much more seriously with its new system. While the WiiU never really became adopted by that crowd, ZombiU was a well received experience with tense, unpausable action. Now, nearly three years later, that experience is available for gamers on new-gen systems and the PC.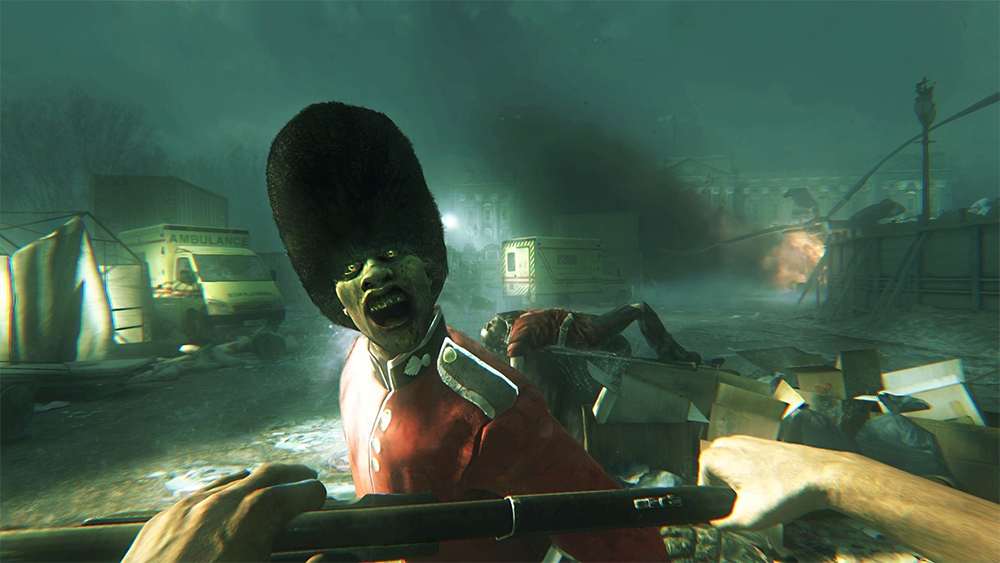 Yes, a zombie outbreak at this point in gaming is a little less exciting that it was when ZombiU was originally released, but this one does at least take place in London, with all of the expected British tropes that come with it. This version of the game also packs updates that include new weapons, faster load times, better visual effects and what we're told is "improved flashlight gameplay."
[yframe url='http://www.youtube.com/watch?v=dX7oaFVJBLQ']
While this version of the game won't have the second screen mechanic that the first did, looking at your inventory still doesn't pause the game, so there will be tense moments when you can't see if something is coming. If you die too, that's it, the character's dead and you'll have to spawn as someone else.
You can get your stuff back, but you will have to go and kill your old self first.
ZombiU is available now for Xbox One, PS4 and PC for £15.
Discuss on our Facebook page, HERE.
KitGuru Says: I should really revisit ZombiU. I bought it when I got my WiiU to pad my games library, but never got very far with it. Unfortunately it suffers from the same problem as many other zombie games of recent years – there's just so many of them now.