Hackers that made off with the user account and financial details of some 40 million members of infidelity website, Ashey Madison, have made good on their threat and posted them online. The details, posted to a Dark Web address that is only accessibly by Tor, include usernames, passwords, account histories, addresses, phone numbers and details on any transactions on the site – though not credit card numbers.
"Time's up. Avid Life Media has failed to take down Ashley Madison and Established Men. We have explained the fraud, deceit and stupidity of ALM and their members. Now everyone gets to see their data," reads the release that went along with the data dump.
The hackers behind it suggest that any users caught in the cross fire deal with the embarrassment and get over it. It also highlights how many fake female accounts are on Ashley Madison and suggests that many men who are members of the site don't have affairs, they simply try to.
One silver lining for those that do find themselves affected by the hack, is that their password is at least encrypted, meaning Ashley Madison didn't store them in plaintext like so many other hacked companies. However this is unlikely to please those that now have their names, email addresses and in some cases phone numbers linked with their posted fantasies.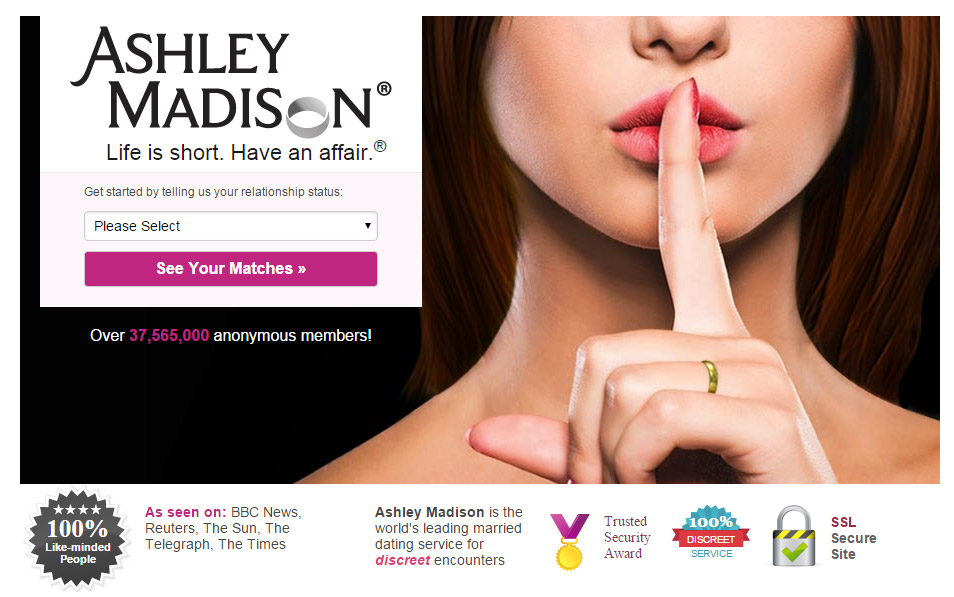 Some of the emails found within the dump are government addresses also, suggesting a potentially brewing political scandal. However, as Wired points out, email confirmation was not necessary to set up an account, so many could be faked.
The hackers copied away the information from Ashley Madison last month and demanded that the site's parent company shut down many of its dating sites. The hackers appeared to take a moral disliking of the online properties, suggesting that Avid Life Media profited from the misery of others. However they also pointed out that Ashley Madison charged people to delete data, something it said was unscrupulous and in many cases untrue, as data was not deleted even after a payment was made.
Avid Life Media condemned the action and asked that people not consider this move hacktivisim: "[This] is an act of criminality. It is an illegal action against the individual members of AshleyMadison.com, as well as any freethinking people who choose to engage in fully lawful online activities," it said in a statement.
Discuss on our Facebook page, HERE.
KitGuru Says: As much as it always seems like a better idea to talk to your spouse than cheat on them, publishing details on users without knowing the context of their individual situations feels wrong.
Charging for account deletions is a scum move though.