Last month, the fabled Atari landfill was finally excavated and a Microsoft documentary crew recovered 1300 boxed copies of the failed E.T. game. Since the discovery, it's been up in the air as to what Microsoft plans to do with the cartridges.
However, it has now been revealed that 700 of the 1300 cartridges will be appraised, certified and then sold at the New Mexico Museum of Space History, the Alamogordo City Commission has announced. Alamogordo Mayor, Susie Galea, told Polygon: "We have been working with the space museum for curation, both for displaying and selling the games; they are now artefacts."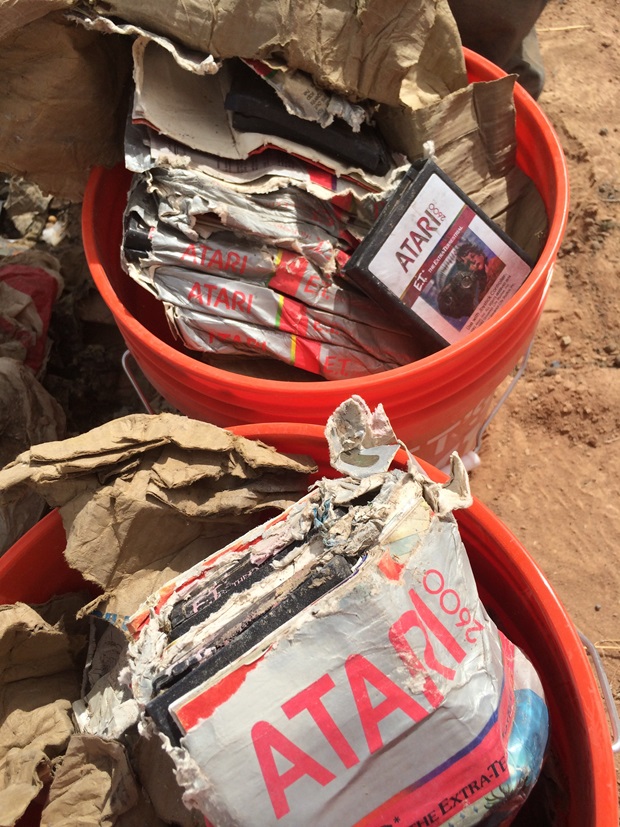 The remaining six hundred cartridges will be distributed amongst local New Mexico museums. Some of the 700 cartridges may be sold online and all of them will come with a certificate of authenticity. In total, 700,000 copies of the game were found at the landfill but due to them being 30 feet underground, the excavation team decided to grab what it could and bury the rest.
The site where 700,000 copies of the failed game remain is due to become a tourist attraction, which will be partially funded by the sale of 700 cartridges. That said, these plans have yet to be determined. The price of the cartridges is also yet to be revealed.
Discuss on our Facebook page, HERE.
KitGuru Says: More than 700,000 copies of the game were buried at the landfill site, that's a huge amount of unsold games. Are any of you guys serious retro collectors? Would you buy a recovered copy of E.T. if the price was right?
Source: Polygon