NeoGAF user 'Ntkrnl' turned the forum in to a dumping ground for Xbox One rumours last night claiming to have inside information on release dates, upcoming games and even a cheaper but disc less Xbox One console. To make matters interesting, there might be some credit to a few of these rumours as Microsoft executives are not happy and are currently attempting to identify the user in order to take legal action.
First up on the long list of rumours, a stealth-action title by the name of 'Shangheist'  was in development at Black Tusk Studios but since it's now been tasked with creating a new Gears of War title, the game has been cancelled. Speaking of Gears of War, the game will likely take about two and a half years of development time. Another Xbox exclusive franchise is said to make a return, we will supposedly see Crackdown 3 in 2016. Halo 5 may have been delayed until next year but Halo 2 Anniversary is tipped to release on the 11th of November and will include beta access to Halo 5.
There were two more bold claims posted in the thread, first up is a limited edition Titanfall Xbox One: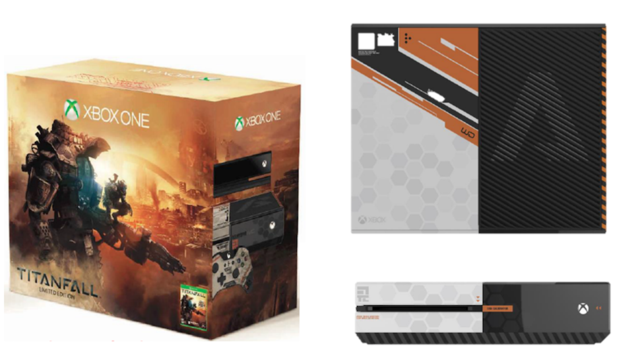 Kotaku was able to confirm that this bundle is infact real but that doesn't mean that we will ever see the console come to market, the news site was also able to confirm that Ntkrnl is indeed connected to Microsoft.
Lastly, Microsoft is planning to release the white Xbox One that it previously gave to employees who worked on the console. Microsoft has also been testing versions of the Xbox One without disc drives as well, The Verge confirms.
KitGuru Says: There are more 'leaks' listed in the NeoGAF thread if you guys want to take a look. What do you make of all the rumours?