After leaking over the weekend, last night Respawn and EA officially launched Apex Legends. As expected, this is a free to play, battle royale spin-off set in the Titanfall universe. Respawn worked on this game in secret in lieu of Titanfall 3, and it looks like the swift announce and release tactic is already paying off.
At this point, Apex Legends has been available for less than 24 hours but the game has already been downloaded over one million times. Respawn has confirmed that it isn't working on Titanfall 3 (for now), but this game will keep the franchise alive in the meantime.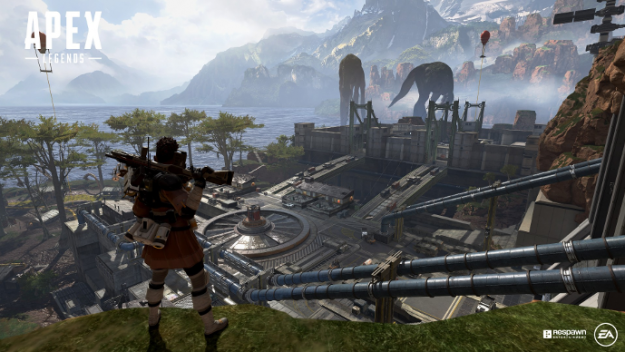 Apex Legends is monetised in a number of ways, for starters, a seasonal 'Battle Pass' is going to be available for dedicated players who want additional rewards. Secondly, there are lootboxes, but the system is quite fair. Loot boxes won't serve you doubles, there is also something  called 'bad luck insurance', which ensures you'll get a high-tier drop after repeated busts. All skins in the game will also be available for direct purchase, so you don't necessarily have to rely on RNG.
Finally, Apex Legends will have purchasable characters. You can unlock these characters for free by playing a certain number of hours, or you can pay £5 and just skip ahead. You can grab Apex Legends for free on Origin, or the Xbox One or PS4 stores.
KitGuru Says: Apex Legends appears to be doing well at this point but it will be interesting to see how many players stick around over the next few weeks. Did any of you try the game when it launched last night? What do you think of it so far?