Last week, it was revealed that Guild Wars 2's first expansion, Heart of Thorns, would come packed in with the core game already, giving new players a brilliant deal but apparently leaving some veteran players feeling a bit ripped off by having to pay the same amount as new players for what would essentially work out as less 'new content'.
Now, ArenaNet has officially responded to fans who felt disappointed. According to the publisher, a refund policy is being put in to place for anyone who bought Guild Wars 2 ahead of time following the expansion's announcement, thinking that they would need to buy the base game and expansion separately. Those who registered a Guild Wars 2 account before the 23rd of January this year will be getting an additional character slot for their continued support.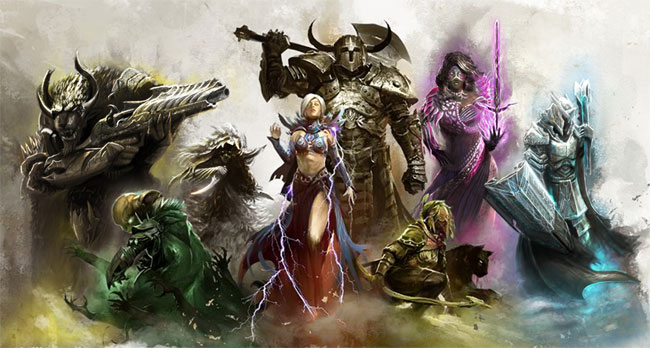 Now ArenaNet has also made it very clear that in the future, every expansion released for Guild Wars 2 will come with all previous content packed in so new players can always catch up easily without having to spend a fortune getting all of the content.
World of Warcraft has a similar system in that new subscribers have access to all previous game content up to the latest expansion, so new players only ever have to buy one expansion to be caught up with everyone else. From that point, future expansions cost the same amount for everyone.
Discuss on our Facebook page, HERE.
KitGuru Says: While I understand where some veteran Guild Wars 2 players are coming from when it comes to being disappointed in having to pay the same as new players for essentially less content, I do think this method will help the game grow by always keeping it accessible to new players, which is ideally what you want.