Bethesda is gearing up for Fallout 4 in two months time and in order to keep the hype train going, the company has given its new video series its début. It's known as the S.P.E.C.I.A.L. Video Series and as you would imagine, the aim of each video is to go over a particular stat and explain what it does or how it will affect your character throughout the game.
S.P.E.C.I.A.L stands for Strength, Perception, Endurance, Charisma, Intelligence, Agility and Luck, all stats that make up your in-game character and effect things like abilities. The fourth video in the series was made available today, explaining the Charisma stat:
[yframe url='http://www.youtube.com/watch?v=nyMhkbeeHdA']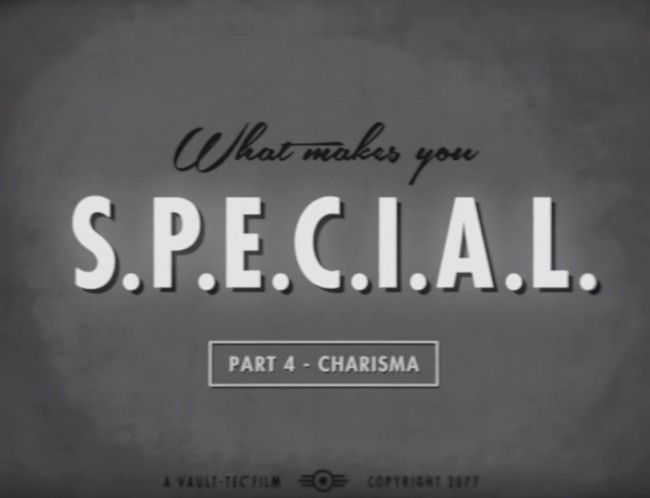 There will be a new video going over the next stat each week until Bethesda runs out, which will lead us nicely in to Fallout 4's official launch on the 10th of November. Once Fallout 4 is finished, the development team will be moving on to the creation kit for mods and then moving on to DLC in early 2016.
KitGuru Says: Bethesda is switching up how stats and perks work in Fallout 4, so these videos are actually pretty entertaining to watch. Are you looking forward to Fallout 4? There's not long left to wait now…