Unisplendour Corporation Limited (Unis), a government-controlled high-tech company from China, on Wednesday said that it will acquire around 15 per cent stake in Western Digital Corp., the world's largest maker of hard disk drives. In total, Unis will invest $3.775 billion, which will be used to strengthen Western Digital's balance sheet, provide financial flexibility and pursue long-term strategic growth initiatives in the U.S. and abroad.
"The equity investment by Unis will help facilitate our growth as we look to capitalize on the many opportunities and changes within the global storage industry," said Steve Milligan, president and chief executive officer, Western Digital. "This investment reflects Unis' strong support for Western Digital's value-creation efforts."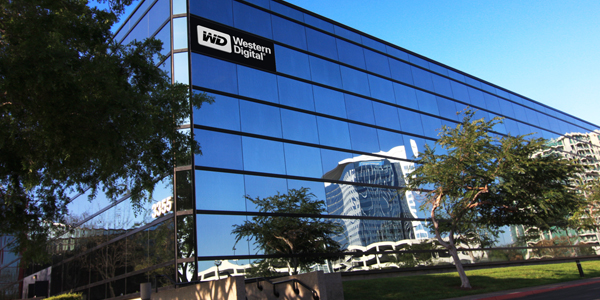 Western Digital, which already has $5.29 billion in the bank, did not reveal how exactly it plans to spend the $3.775 billion it gets from Unis. Strategic growth initiatives could help WD to acquire other companies or build up new production facilities. For example, WD could buy a solid-state storage company, thus expanding its portfolio or products and clients. Alternatively, WD could take over makers or developers of storage systems, expanding its business opportunities. WD could also buy a stake in a maker of NAND flash in order to guarantee steady supply of non-volatile memory for its future solid-state storage devices.
Under the terms of the agreement, Unis has agreed to purchase newly issued Western Digital common stock at a price of $92.50 per share, which is over a 30 per cent premium over the close on the 29th of September, 2015. Unis will own 15% non-controlling equity stake in Western Digital, which will make it the largest investor of the company.
Unis will have the right to nominate one representative to the Western Digital board of directors (will be subject to a five-year position standstill and voting restrictions). Unis will be obligated to vote its shares in accordance with Western Digital's board recommendation on significant matters. Moreover, the member will be restricted from participating in discussions that involve government contracts, sales or products and services, as well as other sensitive matters. Moreover, Unis will not have any day-to-day or operational control over Western Digital. The Chinese company will also not gain access to Western Digital's intellectual property and technologies.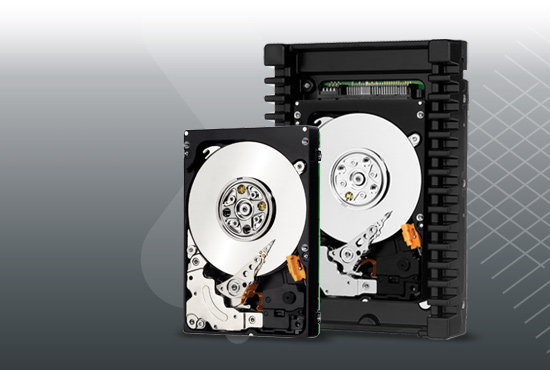 Unisplendour is closely affiliated with Tsinghua Holdings, a major Chinese investment company. While Unisplendour Corporation Limited is a publicly traded company on the Shenzhen Stock Exchange, the largest shareholders of Unis is state-controlled Tsinghua University and its subsidiaries, including Tsinghua Holdings and Tsinghua Unigroup. For example, Xu Jinghong, chairman of Tsinghua Holdings, used to be the head of Unisplendour Corporation Limited, whereas Zhao Weiguo is the chairman of both Tsinghua Unigroup and Unisplendour Corporation Limited.
Companies owned by Unis manufacture various products, including personal computers, smartphones, scanners, network products, peripherals and software.
Western Digital and Tsinghua University-backed companies have worked together on the deal for about a year. Steve Milligan, chief executive officer of Western Digital, visited China and met executives from Unisplendour Corporation Limited and Tus Holdings in late October, 2014. Mr. Milligan held an in-depth talk on cooperation in research and development of big data, data storage, market expansion and other aspects. In addition, a vice president of Tsinghua University welcome the cooperation between Western Digital and the university in the industrial, academic and research areas.
The reasons why the Chinese government-controlled investment company acquired a significant stake in Western Digital are not clear. On the one hand, WD stock price will inevitably increase once the market of personal computers rebounds. Moreover, sales of the company's enterprise-class HDDs and solid-state drives are growing. On the other hand, the investment may be strategically drive. For example, if the PC market in China begins to grow and so will demand for hard disk drives, it will make sense for Western Digital and Unis to consider building HDD production facilities in the country. Even if PC sales do not explode, enterprise-class storage facilities will require various products from Western Digital, including hardware and software.
"We are excited to establish a relationship with Western Digital, a leading company in the storage industry with a capable and talented management team and workforce," said Weiguo Zhao, chairman of Tsinghua Unigroup and Unisplendour Corporation. "We believe this long-term investment will serve as a constructive collaboration model for Chinese and U.S. companies to work together for success."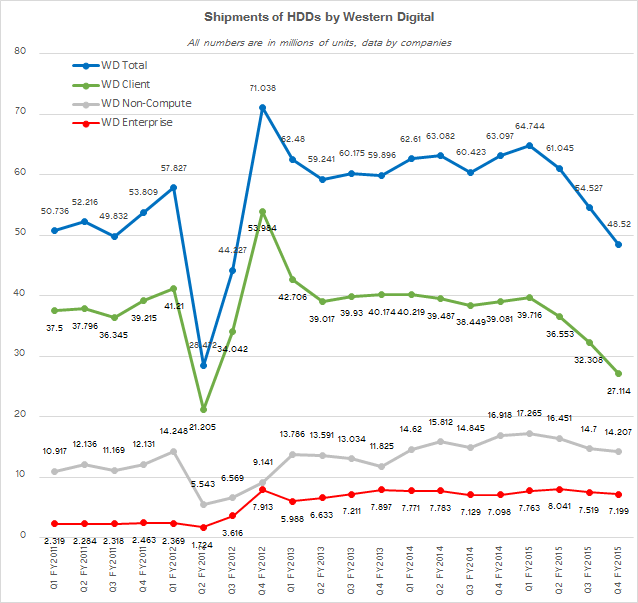 Discuss on our Facebook page, HERE.
KitGuru Says: While Western Digital Corp. should be generally a good investment, it is hard to imagine that the government-backed Unisplendour Corporation Limited made a deal with a strategically-important company simply because it wanted to earn some money. The results of the collaboration will transpire in the coming years and they will likely be considerably more fundamental than additional $3.775 billion in the pocket of Western Digital, which already has $5.29 billion in cash.