BioWare confirmed some time ago that it has begun working on the next Mass Effect game. Many of us have been wondering if BioWare will return to Andromeda, or go back and pick the story up again after the events of Mass Effect 3. As it turns out, we may be returning to the Milky Way, with a number of returning characters, including Commander Shepard. 
Recently, BioWare began selling a new Mass Effect lithograph, a collectible item for Mass Effect enthusiasts. Quickly, fans noticed the description for the item, which hints at Shepard's return: "The threat of the Reapers might have been ended, but at great cost including Earth itself. While Shepard and the survivors are left to pick up the pieces, fans are left wondering what's next."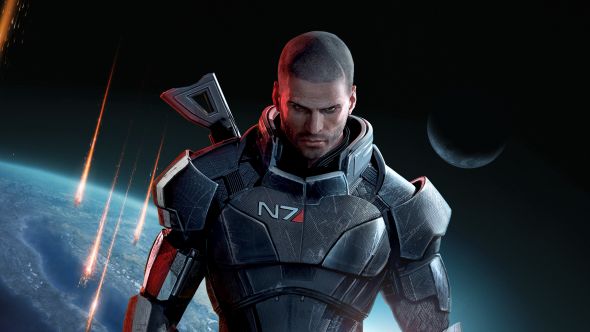 The original description hints that Shepard is still alive, and fan-favourite characters from the original trilogy may also reappear too. It is worth noting that the description was later updated to remove mention of Shepard, but it still strongly suggests that when we return to Mass Effect, we'll be experiencing a new story set in the aftermath of the reaper invasion.
This is a notable change in direction from Mass Effect Andromeda, which sent players to another galaxy entirely and starred an entirely new cast of characters. The story was completely separate, although there were a few references to previous events included.
Discuss on our Facebook page, HERE.
KitGuru Says: While Andromeda had some interesting story threads left to explore, I think a return to the Milky Way galaxy will be welcomed by most fans. Would you like to see Shepard return in the next Mass Effect?