Yesterday, a Destiny bug managed to reveal Bungie's plans for upcoming DLC and expansion packs. Since the information was already live on Destiny's servers many gamers jumped to the conclusion that the DLC was already finished and possibly even locked on the disc but Bungie has defended itself, stating that current expansions in development aren't finished yet.
The bug revealed a total of six story missions, a few raids, strikes and a new PvP mode. Bungie has announced two expansion packs so far, the first of which is due out in December.
Posting on the Bungie Community Forum, DeeJ wrote: "We noticed that you noticed that we already have plans for upcoming content packs in Destiny. We do! They have activity names (which may or may not change) and we have a really good idea what they're going to contain. They even have placeholder nodes in the Director, as you've already discovered."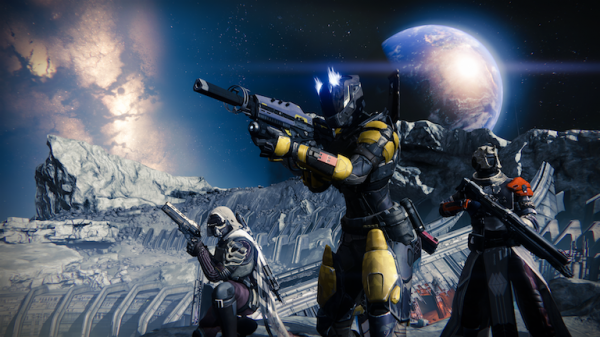 "But neither of the Expansion Packs we've announced are finished. People at Bungie are hard at work to complete content for our first post launch pack, "The Dark Below," as I type these words. It will be finished soon. It releases in December. Soon, we'll detail it out for you so you can see exactly what we've been working on."
Discuss on our Facebook page, HERE.
KitGuru Says: The main problem players seem to have with Destiny is the lack of story telling, although many acknowledge that the gameplay is still fun. Will people still be playing Destiny this time next year? It seems like many players want a more satisfactory experience from the base game rather than having to rely on expansion packs.