Modern Warfare returns this year for the Call of Duty franchise, bringing back classic multiplayer modes and a single-player campaign. The beta has already been live on the PS4 for a few days now but this weekend, the open beta also kicks off for PC and Xbox One players- we even have the minimum and recommended PC system requirements on hand.
While Modern Warfare will support ray-tracing on PC this year and come bundled with Nvidia RTX GPUs, Sony still has the primary marketing deal. With that in mind, PS4 players received early access to the beta on the 12th of September through to the 16th. On PC and Xbox One, the beta went live for pre-order customers yesterday and opens up to everyone for free on the 21st of September through until the 23rd.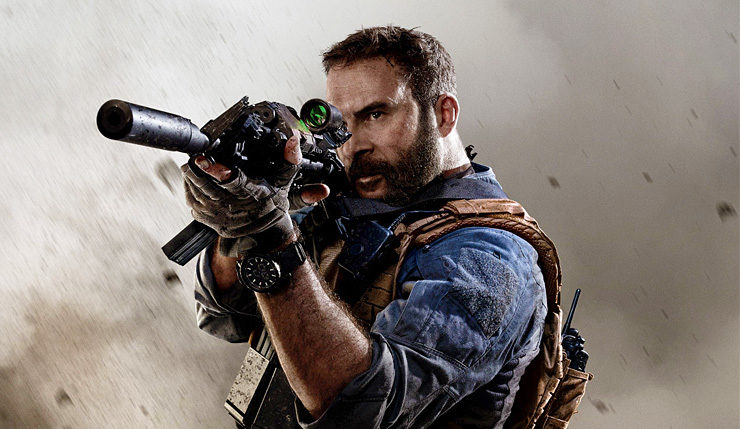 As for PC system requirements, they are quite tame. Here is the minimum spec:
OS: Windows 7 64-Bit (SP1) or Windows 10 64-Bit (1709 or later)
CPU: Intel Core i5 2500k or AMD equivalent
Video: Nvidia GeForce GTX 670 2GB / GTX 1650 4GB or AMD Radeon HD 7950
RAM: 8GB RAM
HDD: 45GB HD space
And here is the recommended spec:
OS: Windows 10 64 Bit (latest Service Pack)
CPU: Intel Core i7 4770k or AMD equivalent
Video: Nvidia GeForce GTX 970 4GB / GTX 1660 6GB or AMD Radeon R9 390 / AMD RX 580
RAM: 16GB RAM
HDD: 45GB HD space
One interesting note is that the beta version requires DirectX 12 on PC. Also be sure to remember that Call of Duty now operates through Battle.net on PC, so you will need to use Blizzard's launcher to play the beta and the final game.
Call of Duty: Modern Warfare is launching on the 25th of October this year. The September beta includes classic multiplayer modes like Team Deathmatch and Domination, in addition to a few new modes, including 2v2 Gunfight and Ground War.
KitGuru Says: I usually dive into Call of Duty for a little while each year but it doesn't tend to stick with me for very long nowadays. Still, if the new campaign is good, then it might be worth it. Are any of you planning on trying out Modern Warfare while it is in beta? Will you be getting it when it comes out in October?