It seems that eSports authorities are really cracking down on player behaviour this year, we've seen tournament organizers like LCS impose proper rules against drug use, we have seen players banned and even arrested match fixing for profit and now, a Cloud9 player has been fined for flipping the bird to a rival player at the League of Legends World Championships.
The player in question is Hai Hai Du, who was fined £360. The issue seems to have started when Fnatic player, Fabien Diepstraten told an interviewer that he thought Cloud9 would lose their next match.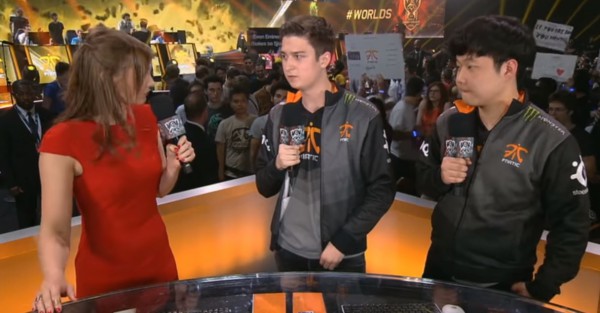 [yframe url='http://www.youtube.com/watch?v=JkF-GzPuHxg']
You can see the video of the incident above, albeit not very clearly at all. The Cloud9 player can be seen on stage in the background on the far left, you should be able to see it briefly at the 0:08 second mark.
Riot noticed this and took action, since there is a part of the tournament rule book that states "a Team member may not take any action or perform any gesture directed at an opposing Team member". That said, a £360 fine seems a bit much, though it does send a clear message about professional conduct.
Afterwards, Hai tweeted out to say that he actually likes Fabien from Fnatic, and that the gesture was made in good fun rather than malice.
KitGuru Says: I don't believe that Hai was intending to start any beef, these players go up against each other in tournaments all year so they've probably spent a reasonable amount of time in the same room. However, it was still unprofessional, particularly on stage at the world championships.