Last week it was discovered that a professional Counter-Strike: Global Offensive match between teams iBUYPOWER and NetCodeGuides.net may have been fixed, netting several players thousands of dollars through ill placed bets. Valve has since confirmed that match fixing did take place and has banned a total of seven people from future events.
Valve confirmed that after investigating the activity of relevant accounts, that a significant number of players placed high stake bets on the outcome of the match, the proceeds were later transferred to iBUYPOWER team members as well as the NetCodeGuides.net team founder, Casey Foster.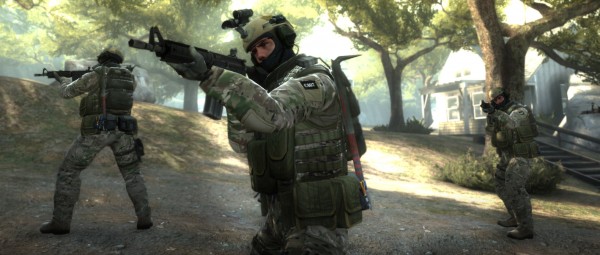 From this point forward the following players are banned from all Valve sponsored eSports events:
Duc "cus" Pham.
Derek "dboorn" Boorn.
Casey Foster.
Sam "Dazed" Maine.
Braxton "swag" Pierce.
Keven "AZK" Lariviere.
Joshua "Steel" Nissan.
Valve also posted a reminder of its policy on pro players placing bets: "Professional players, their managers, and teams' organization staff, should under no circumstances gamble on CS:GO matches, associate with high volume CS:GO gamblers, or deliver information to others that might influence their CS:GO bets."
2014 was a big year for growth in the professional Counter-Strike scene. However, there have been several major cheating scandals over the last six months alone, which may stunt the game's growth in 2015. That said, Valve seems to be remaining optimistic and is trying to clamp down on dirty players/teams.
Discuss on our Facebook page, HERE.
KitGuru Says: There have been several cheating scandals over the last few months in the CS:GO competitive scene, which is a shame. Hopefully Valve can clamp down on the dirty teams or players quicker this year in order to avoid this sort of thing happening again.