The latest patch for World of Warcraft adds more than just Twitter integration to the game, players can now also access the S.E.L.F.I.E camera, which does exactly what you would assume it does- take selfie pictures of your in-game character.
Patch 6.1, which is currently being sent out to the World of Warcraft Public Test Realms, contains a few other notable additions to the game. In order to obtain the S.E.L.F.I.E camera item you will need to complete a level 100 mission called "Field Photography". There is also an upgraded version of the item dubbed S.E.L.F.I.E Mk.II, which you can obtain by completing the "Lens Some Hands" mission.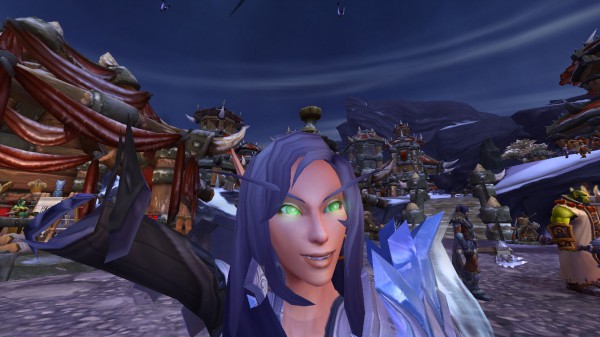 Image Source: Reddit
The upgraded camera adds in instagram style filters and emotes to use too.
Aside from selfies, WoW players can also expect Twitter integration, a new heirloom collections tab, updates to garrisons, followers and outposts featuring new vendors and buildings, as well as some class changes. You can read the full patch notes, HERE.
Discuss on our Facebook page, HERE.
KitGuru Says: World of Warcraft has always had some slightly sillier elements to it, I do wonder how many people will want to take character selfies in the game though.