We're just one day away from Sony's PlayStation Showcase and rumours have begun swirling. According to one retail listing, Sony may have at least one big surprise – a new game from Bend Studio based on the Men in Black franchise. 
Retailer EB Games has listed a Men in Black game for the PS5 on its store today, just ahead of the PlayStation Showcase. Apparently, this game is in the works at Bend Studio, the same studio behind 2019's Day's Gone. We've known for some time that the studio was placed on a new project after the release of Day's Gone, which won't be getting a sequel due to Sony's objections.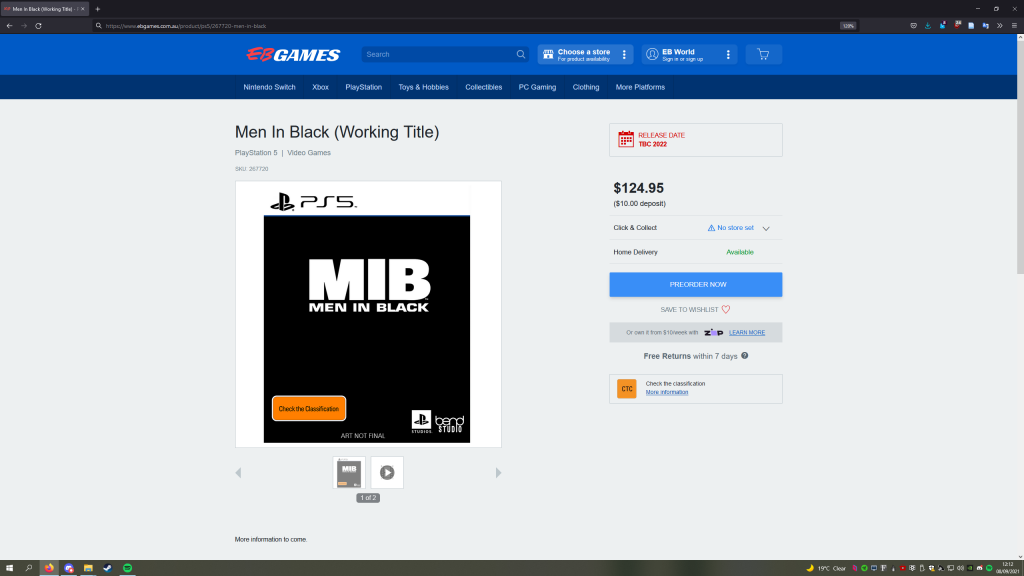 The Men in Black movie license is owned by Sony Pictures, while the original comic is owned by none other than Marvel. Sony and Marvel have already had great success in film and gaming, having collaborated on multiple Spider-Man projects. It is possible that this partnership is extending to include other properties.
Of course, it is worth noting that EB Games has cooked up fake listings ahead of highly anticipated events in the past. Back in 2018, the retailer famously listed a new Splinter Cell title just before E3 and to this date, there is no sign that Ubisoft is actually working on a new mainline Splinter Cell game, or reboot.
KitGuru Says: This leak should be taken with a hefty dose of salt, but it would certainly be interesting. Licensed games seem to be making a comeback at the moment, with big studios focussing on delivering quality, original stories, rather than rehashing movies in video game form.