It looks like Destiny is going to get a new social area in the upcoming House of Wolves expansion DLC, if these newly leaked screenshots are anything to go by. We know that the Reef was once a playable area at one point in development and previous rumors have hinted at the Reef becoming a new social area and a change of scenery from the Tower.
A map setting for the location has been spotted in the game, with screenshots landing on Reddit. The leaks come from Reddit user, megamanexe4, who previously leaked a long list of details pertaining to the House of Wolves expansion pack, mentioning new guns and missions.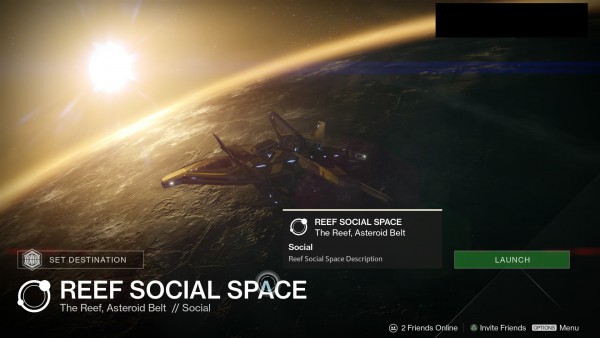 The Reef is going to play a big role in the upcoming House of Wolves DLC as the primary focus is going to be on The Queen. The upcoming raid for the expansion is also expected to take place on The Reef.
A new level 30 story mission and a level 28 strike have also been spotted for The Moon, rewards include an armor upgrade and XP. Bungie has not given a release date for House of Wolves yet but the rumored release date is currently the 19th of May.
Discuss on our Facebook page, HERE.
KitGuru Says: Destiny originally had several playable areas that didn't make it to the final game, so it is nice to see Bungie revisiting some of these places and slowly incorporating them.