Microsoft recently announced its intention to sell a Kinectless Xbox One bundle, which led to the introduction of its new SDK, which will allow developers to fully access the GPU without having to reserve 10 per cent for Kinect functions. Fortunately for Microsoft, this decision is already paying off as Bungie announced that it would make use of the Xbox One's extra horsepower.
Previously, Destiny was going to run at a lower resolution on the Xbox One, continuing the trend of multi-platform games looking better on the PS4. However, this is no longer the case, both consoles will now run Destiny at 1080p and 30 frames per second.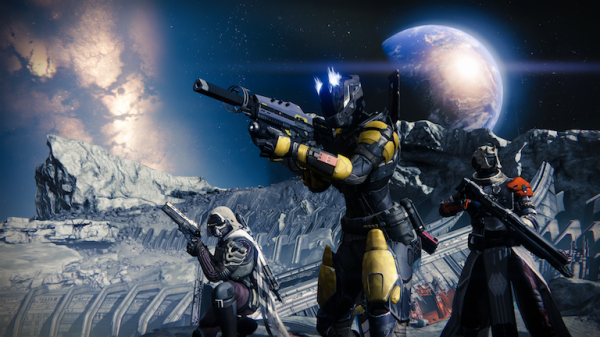 It's important to note that Destiny is just one game, we don't know if the extra GPU resources found in the Xbox One will lead to all games hitting 1080p but this is a good start. Sony has boasted since the PS4's announcement that its console would be the best place to play Destiny. However, now that the performance gap has closed, that might not be true anymore.
This was all according to Spike TV's Geoff Keighley, who tweeted after an Xbox related interview: "After @xboxp3 interview I've been asking devs about impact of new Xbox sdk on perf. Bungie says it will get Destiny to 1080p/30fps on XB1."
Discuss on our Facebook page, HERE.
KitGuru Says: Microsoft had a really good E3 this year, Phil Spencer has done a good job of winning people back and making smart decisions for the brand. Even the games are starting to appeal to me, particularly Sunset Overdrive. It looks like the Xbox One is strengthening its position but will it catch up to the PS4 this holiday season? What do you guys think?