The Mantle patch for Battlefield 4 has finally arrived along with AMD's accompanying beta driver, in addition to the news, DICE has gone ahead and posted some performance numbers along with details of what system configuration the team was using in order to give users an idea of what they can expect while running the Mantle API.
To get yourself started you're going to need AMD's 14.1 Beta drivers and a 64 bit version of Windows 7 or 8. All GCN enabled graphics cards are supported which includes anything from the HD7000 series, R7 and R9 series as well as Richland and Kaveri APU's.
The first test DICE ran used an AMD A10-7850K APU with no additional graphics card,  the game was running at 720p with medium settings, while playing through the level 'Singapore Beach' during the single player game. Mantle gave the APU a 14 per cent performance boost bringing the frame rate up from 39 frames per second to 43.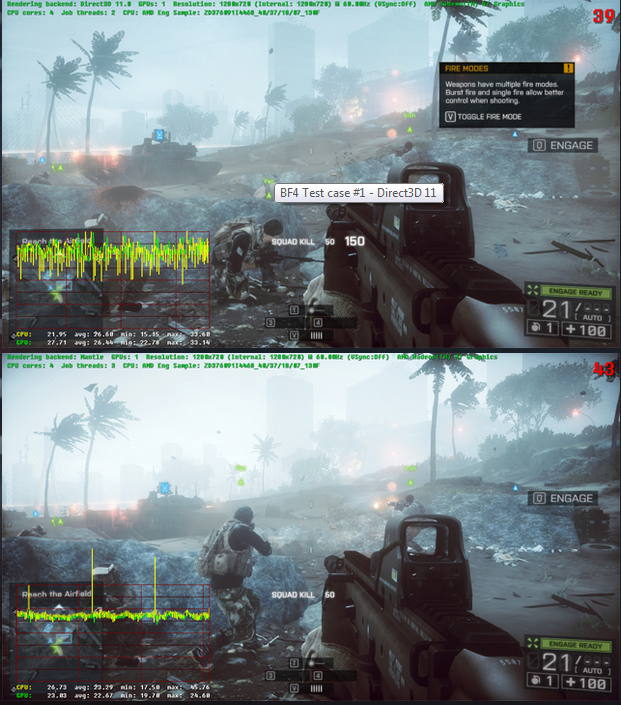 Test two features an AMD FX-8350 CPU paired with a Radeon HD7970, the game was running at 1080p with ultra settings enabled although the MSAA was set to 1x. While playing through the 'Siege of Shanghai' level during a 64 player multiplayer match, Mantle delivered a 25.1 per cent performance boost bringing the frame rate up from 53 frames per second to 67.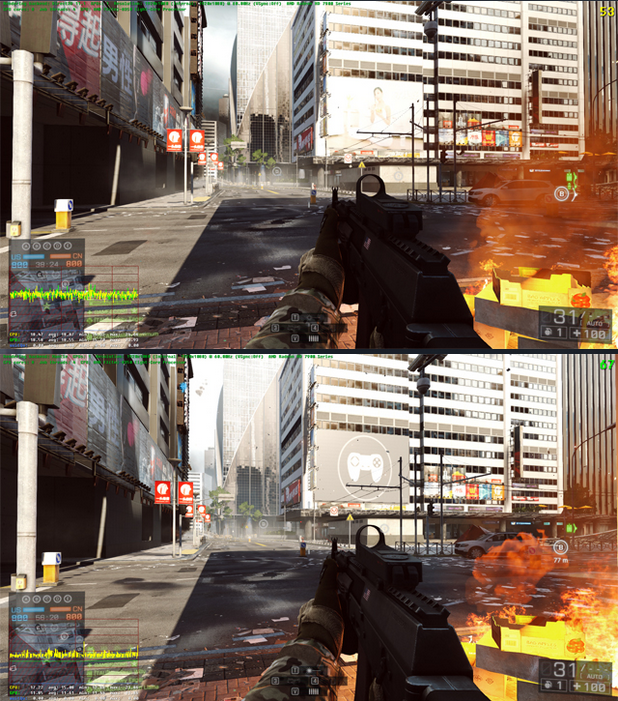 The final test features a truly high end set up with an Intel Core i7-3970x Extreme CPU paired with two R9 290X graphics cards. The game was running at 1080p with ultra settings and 4x MSAA. For this test, DICE decided to go back to the single player portion of the game and play through the level 'South China Sea' in which Mantle brought a huge 58 per cent performance boost, bringing the game up from 78 frames per second to 116.
Johan Andersson, one of the Technical Directors working on the Frostbite engine explained just how much of an impact Mantle has on performance:
"The biggest performance gains can be seen when the game is bottlenecked by the CPU which can be quite common even on high-end machines and this was main goal to improve on with Mantle. We've also been able to streamline and optimize some of the GPU workload. The end result is that game performance is improved in virtually all scenarios in Battlefield 4 on both Windows 7 and Windows 8 when running with Mantle!"
KitGuru Says: These results look fairly promising, although it would have been nice to see a bigger performance gain on the APU test. Either way, Mantle is set to give us more out of our hardware, what do you guys think of these results?