What little hope we had left of seeing the Star Wars 1313 project come back to life is now gone as Disney has officially abandoned the trademark,an update on the United States Patent and Trademark Office website has revealed: "No Statement of Use or Extension Request timely filed after Notice of Allowance was issued."
The game was originally cancelled back in April last year when Disney acquired the rights to the Star Wars franchise and shut down Lucas Arts studio in favour of a licensing model for future games. Star Wars 1313 was originally revealed at E3 in 2012 and quickly became recognised as the game to bring Lucas Arts back, for a while the studio had made some questionable games such as Star Wars Kinect but this new release finally gave fans a reason to be excited again.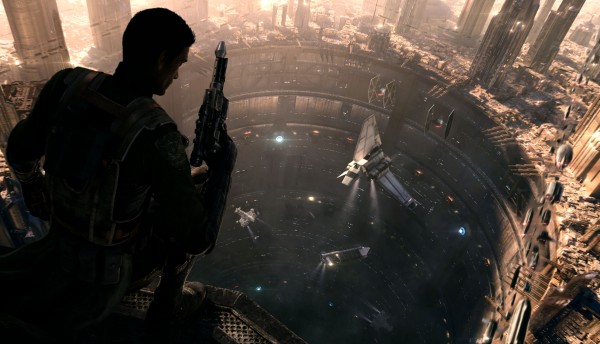 The game was named after the 1313 subterranean metropolis beneath the surface of the planet Coruscant, the main protagonist of the game was to be the bounty hunter, Boba Fett, during development, many teams from the Lucasfilms organization were said to be collaborating with Lucas Arts on this project. Teams helping with development included; Industrial Light & Magic, Lucasfilm Animation Ltd, and Skywalker Sound.
KitGuru Says: Star Wars 1313 was looking extremely promising, I think the worst part for the fans is, Disney has given no explanation as to why they pulled the plug on the game. Were you guys looking forward to this game coming out? 
Source: Gamespot, US Trademarks Site