A 'defective' version of Nintendo's Samus Aran Amiibo figure has managed to sell for $2500 on eBay. These figures usually only just $12.99 but the Samus figures usually ship with just one arm cannon, while this one had two, making it a very rare one off mistake.
The unit is presumably still functional as the figure was sold as unopened. It is currently not known if there are more twin arm cannon Samus Amiibos floating around so maybe be on the lookout next time you go shopping. The bidding war drew a total of 75 bids from 19 bidders, with the winning bid sitting at a massive $2500.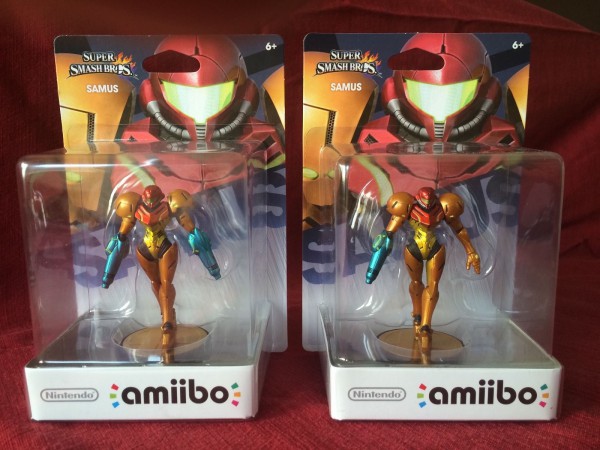 Over the course of the auction, several bids were retracted, including two for $10,000 and a few more for around $1000. While things are looking good for now, auction winners don't always follow through when it comes to paying for high priced collectible items.
For now, this figure seems to be a rare one-off mistake. It will be interesting to see if any more pop up on eBay following this seemingly successful auction.
Discuss on our Facebook page, HERE.
KitGuru Says: That does seem like a lot of money to pay for a second arm cannon. Have any of you guys seen a dual arm cannon Samus Amiibo? If you have one, you might want to consider selling it…