Back in 2016 to celebrate the 20th anniversary of Duke Nukem, the Duke Nukem 3D: 20th Anniversary World Tour was released. That re-release is now causing some legal issues as composer, Bobby Prince, is suing Gearbox, Randy Pitchford and even Valve claiming that his music was used without permission.
Court documents were filed this week and posted online by Bloomberg. The lawsuit claims that 16 songs written by Prince for Duke Nukem in 1996 were re-used in the 2016 re-release. Prince claims to have copyright over all of these songs and originally licensed them to Apogee Software for Duke Nukem 3D under a limited agreement in exchange for royalties equal to $1 per unit sold. Gearbox purchased certain rights to the Duke Nukem franchise from Apogee back in 2010 but supposedly those rights did not or should not include a license for his music.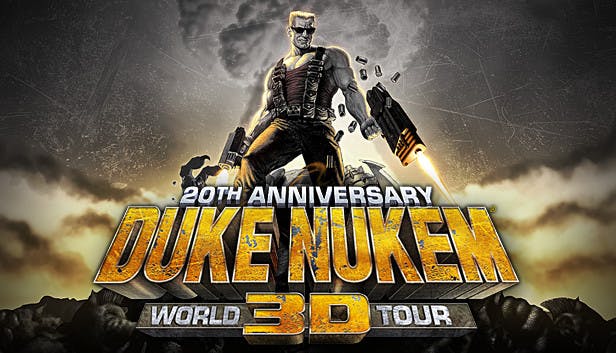 The lawsuit goes on to say that Duke Nukem 3D: 20th Anniversary World Tour does include text files acknowledging Prince's copyright over the music, but this was apparently done without Gearbox contacting him or receiving permission.
Another claim directly relates to Randy Pitchford. Bobby Prince says that he had contacted Pitchford requesting royalties for the 2016 Duke Nukem re-release but no money was ever paid and the music was not removed. Prince also attempted to contact Valve with a takedown request due to copyright infringement but no action was taken.
Now, Gearbox Software, Valve and Randy Pitchford each have a few weeks to respond to the court filings. With that in mind, we should have another update on this very soon.
KitGuru Says: Music licensing is tricky business, so there could very well be a case here. According to Steam Spy, the 2016 Duke Nukem re-release sold between 100,000 and 200,000 copies, so royalty fees could end up being substantial.