You may have noticed that EA released a mobile version of an old but much loved franchise, Dungeon Keeper, a couple of weeks ago. Following the game's release, the publisher instantly felt backlash as the internet ripped the game apart, branding it as a scam and nothing more than a cash grab. Things got worse when it came to light that EA were actively trying to block users from giving the game a bad rating in the Google Play Store but now EA is trying to make up for it by giving away the original Dungeon Keeper game for free on GoG.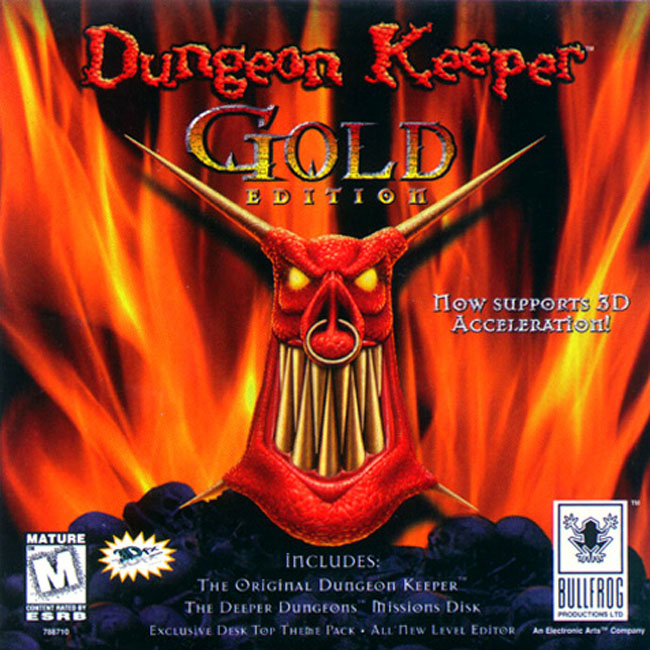 GoG recently had a similar deal with the original Fallout games, unfortunately the site couldn't handle the demand, making it quite difficult to redeem your copy. However, this time around Good Old Games is doing it differently, on the site's front page you click a redeem button and then you will get sent an email notification when you're able to access the game. Dungeon Keeper 2 is also available on the site for $1.49, both original PC games are worth giving a go and neither of them pester you with micro-transactions every time you perform an action.
KitGuru Says: After EA's Humble Bundle last year, many gamers thought that maybe this was a sign that the company would make a turn around, unfortunately the good karma it generated back then was destroyed with the release of Battlefield 4 and then again with the mobile version of Dungeon Keeper. Do you think its possible for EA to win back the trust of gamers any time soon? Giving away a game is a nice gesture but I think the publisher still has a long way to go.