Loot box controversy has been going on for years now but publishers are starting to get worried as governments around the world are starting to pay attention and are investigating how predatory these microtransactions can be in certain games. EA has of course found itself right at the centre of all of this, not just because of Star Wars Battlefront II, but also because of FIFA Ultimate Team. In defence of the 'loot box' idea, EA has decided to say that these randomised purchases shouldn't be called loot boxes at all but should instead be known as 'surprise mechanics' and likened to Kinder Eggs.
EA's VP of legal and government affairs, Kerry Hopkins, spoke in a session with the UK Parliament's Digital, Culture, Media and Sport Committee this week to share the publisher's view on loot boxes and why they should continue to be allowed without government oversight. As reported by PCGamesN, Hopkins went on to say that FIFA Ultimate packs and other forms of randomised purchases are "surprise mechanics" and are no different to "Kinder Eggs, or Hatchimals, or LOL Surprise".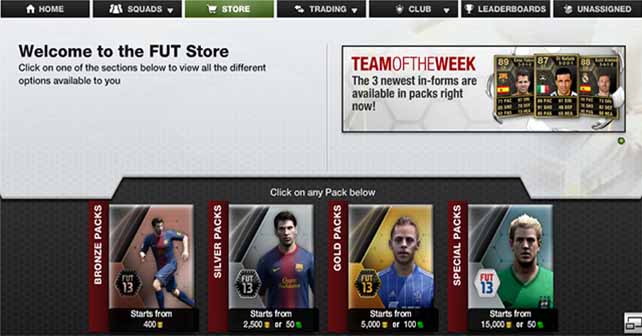 When pressed on the idea, EA's Hopkin's said that "we do think the way that we have implemented these kinds of mechanics" is "actually quite ethical and quite fun, quite enjoyable to people". This was then all wrapped up with EA stating that it agrees with the UK and Australian gambling commissions that these kind of microtransactions "aren't gambling" and "disagree that the evidence shows it leads to gambling".
Given that a large chunk of EA's annual profit comes directly from FIFA sales and FIFA Ultimate Team packs, this stance isn't all that surprising. The UK government's investigation into loot box mechanics will continue but so far, we don't know if legislative action will be taken, as we saw in Belgium, where loot boxes were banned.
KitGuru Says: I never thought I would see video game loot boxes compared to Kinder Eggs but here we are. The difference is that with a Kinder Egg, you buy it for the chocolate and then you maybe get a cool small toy that you throw away later. With FIFA Ultimate Team packs, you are clearly shelling out money in order to get higher rated players in order to have a perceived competitive advantage. They aren't the same thing and I really hope this surface-level comparison doesn't catch on.