Frontier, the studio behind the space sim, Elite: Dangerous, has confirmed that the game won't include official Oculus Rift support. However, the team will be focussing on supporting Steam VR and the HTC Vive headset.
In a statement sent out to Eurogamer, Frontier said: "we've supported VR for years now and Elite Dangerous is arguably the world's leading VR-ready game."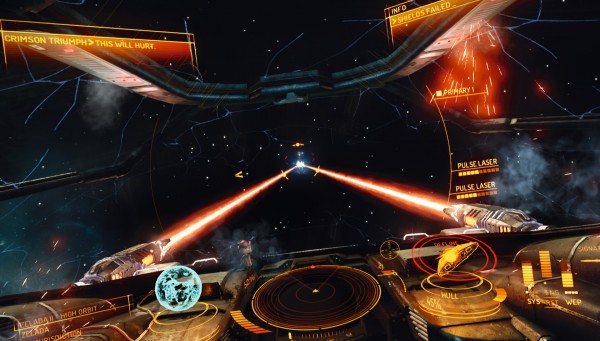 While the studio does want to "give players the best possible VR experience", this does, unfortunately, mean that the development team needs to focus its efforts, which in this case means that any available manpower will be going into supporting SteamVR and the HTC Vive.
While Frontier will be focussing on Steam's virtual reality solution for the time being, it also noted that it has not committed to any sort of exclusivity deal so official Oculus Rift support may come later down the line.
KitGuru Says: The HTC Vive is going up for pre-order next month but given the price of the Oculus Rift, those who previously planned on buying may suddenly find themselves put off a bit. Are any of you planning on buying a virtual reality headset this year? Are you leaning towards the Vive or the Rift?