While Eve: Valkyrie did launch as an Oculus Rift exclusive, the flagship VR title will be heading to other platforms later this year as the development team have announced that not only will the game be coming to the HTC Vive at some point in 2016, but the game will also have cross-platform multiplayer between the Rift, Vive and PlayStation VR.
Eve: Valkyrie is a game that puts you in the cockpit of a spaceship with the purpose of shooting at other spaceships. It is set in the same universe as CCP Games' EVE: Online.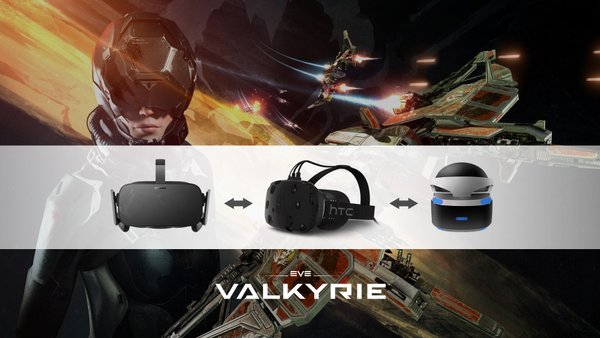 HTC Vive support was announced earlier this month over on the Eve: Valkyrie Twitter page, while the cross-platform announcement was made last night. While the game will be cross-platform amongst the big three VR headsets, we don't know yet if Eve: Valkyrie will be a launch title for PlayStation VR or not, we also don't have an exact date for the game on the Vive.
KitGuru Says: Right now, Eve: Valkyrie is being touted as the flagship game for the Oculus Rift, so it will be good to see the player base expand across multiple platforms. I'd like to see this happen with more games eventually, after all, nobody wants to see games running on a PC limited to one specific set up.