We've got one less game to look forward to this October as Take-Two Interactive has revealed that Evolve, the highly anticipated co-op shooter has been delayed until 2015 despite being advertised as the game that would define the next gen consoles in 2014 just a few short weeks ago.
Instead of launching on the 21st of October, Evolve will now release on the 10th of February, just a couple of weeks ahead of The Witcher 3: The Wild Hunt and Batman Arkham Knight, which were also pushed back from their originally planned October release dates. This information was revealed as a part of Take-Two's financial projections for next quarter. Take-Two is the parent company of 2K, the publisher behind Evolve.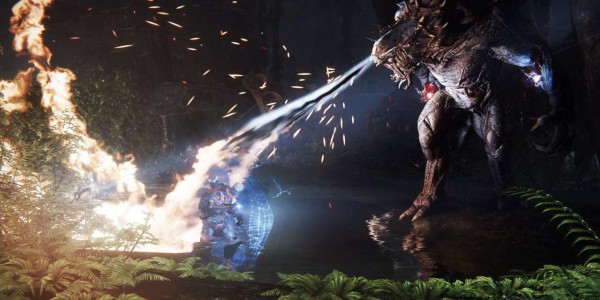 So far no reason has been given for the delay, although 2K parent company, Take-Two Interactive has a conference call scheduled with Investors for later on today so we may learn more details then.
A PC exclusive Alpha test recently took place for the game, which could have something to do with the sudden delay. However, we won't know for sure until a statement is released.
Evolve has just joined a pretty big list of games that have been delayed until 2015. Other delayed titles include:
Quantum Break
Dying Light
However, it's not all doom and gloom, we still have plenty of titles to look forward to this year, including but not limited to: Middle Earth: Shadow of Mordor, Alien Isolation, Dragon Age Inquisition, Fable Anniversary, Borderlands the Pre Sequel, Far Cry 4 and the new Assassin's Creed games.
Discuss on our Facebook page, HERE.
KitGuru Says: We've seen a lot of highly anticipated titles delayed until 2015 this year. However, there are still games left to look forward to. Hopefully Turtle Rock Studios, 2K or even Take-Two will tell us exactly why the game was delayed soon. Are you guys disappointed that Evolve won't be coming out this year?