We are just two weeks away from Fallout 76's long awaited 'Wastelanders' expansion, which means the game is also going to be heading to Steam this month after a lengthy period as an exclusive for the Bethesda PC launcher. In an effort to win some old players back, owners of Fallout 76 on Bethesda.net will also be able to claim the game on Steam for free.
Writing in a blog post today, Bethesda said: "Ever since we shared details about Fallout 76's Steam launch earlier this year, we have received feedback from PC players in the community who would like to be able to explore Appalachia on both Steam and Bethesda.net. We want you to be able to play on your PC platform of choice. So, we're happy to announce that if you already own the PC version of Fallout 76 on Bethesda.net, then you will also be able to claim a free copy of the game on Steam for a limited time."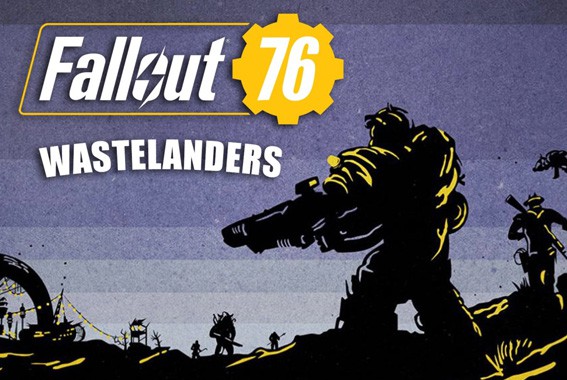 In order to claim Fallout 76 on Steam, you will need to link your Bethesda.net and Steam accounts between now and 11:59PM ET on the 12th of April. The game will have its official launch on Steam on the 14th of April, the same day the Wastelanders update drops.
If you buy or claim a Steam copy of Fallout 76 before April 28th, you will also receive Fallout 1, 2 and Tactics for free. The Fallout Classic Collection will also be given as a freebie to those who already own the game on Bethesda.net.
Finally, if you want to level/gear up in preparation for Wastelanders, Fallout 76 owners will get Triple XP for playing this coming weekend.
Discuss on our Facebook page, HERE.
KitGuru Says: I'm looking forward to Wastelanders, as on paper, it should turn Fallout 76 into the the multiplayer version of Fallout that many people wanted from the beginning. Are any of you going to be picking this up or checking out the new update this month?