Once we learned that Final Fantasy 7 Remake wouldn't include the entire story from the original game, many of us assumed the remake would be stretched out into a trilogy. This week, Square Enix has confirmed exactly that, along with where Final Fantasy 7 Rebirth ends. 
Final Fantasy 7 Remake arrived back in 2020, offering up an expanded version of the Midgar section of the original game. There are plenty of faithful story moments, but it is also revealed that Remake takes place in an alternate timeline version of the Final Fantasy 7 universe, meaning we can expect a number of key changes along the way.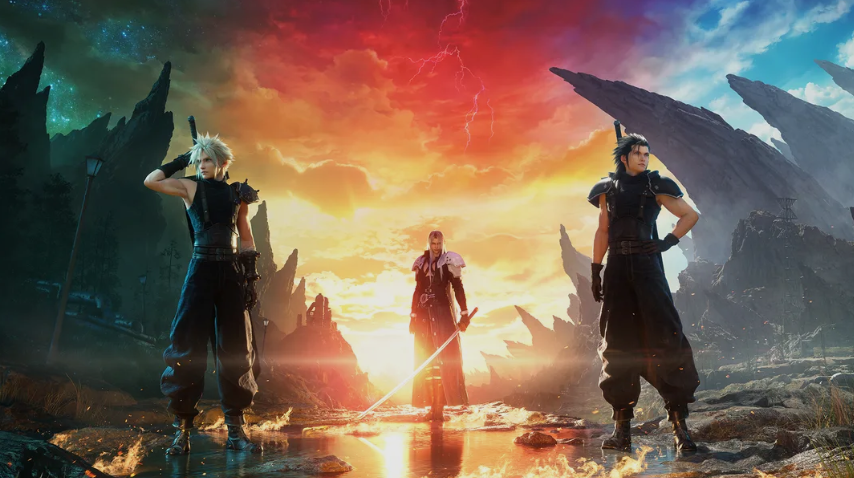 In an interview published on the PlayStation Blog, Final Fantasy 7 Rebirth producer, Tetsuya Nomura, confirms that this is Part Two of a trilogy, so we can expect a third game in a few years' time. Nomura also confirms that we won't be visiting or exploring locations in the same order as the original game, so some locations or events that you may have expected to see in this part of the story may be held back for the final game.
One confirmed example of this is Wutai, one of the major locations in Final Fantasy 7. This area will not be in Rebirth and will instead be saved for Part Three. Rebirth will end at The Forgotten Capital – if you've played the original Final Fantasy 7, then you should already know exactly what is supposed to happen there. From the sounds of it, we could be in for quite the cliffhanger ending.
Final Fantasy 7 Rebirth will launch on the 29th of February 2024, with the physical version containing two discs. It will be a PS5 exclusive for at least three months. After that, Square Enix is free to bring the game to additional platforms. We'll keep our fingers crossed for a PC release either over next summer, or towards the end of the year.
Discuss on our Facebook page, HERE.
KitGuru Says: These are pretty spoilery details to be revealing so early but at the very least, this can be a fair warning of a potential cliffhanger ending for those who would rather wait for the third game to play it all at once.