Cyberpunk 2077 is getting two major updates this month. Not only are we getting a major expansion in the form of Phantom Liberty, but the entire base game has also been reworked with a massive 2.0 update. Cyberpunk 2077 2.0 did not have a release date, so we had assumed it would arrive at the same time as the expansion. The good news is, we were wrong, so you can start your new playthrough before the expansion drops. 
Cyberpunk 2077's 2.0 update will land on the 21st of September, five days ahead of the September 26th launch date for the Phantom Liberty expansion. Unlike The Witcher 3, you don't play Cyberpunk 2077's expansion after completing the main game. The story is set before the game's ending and due to all of the reworks in place for the base game, many are planning on starting a new playthrough, or picking the game up for the first time this month.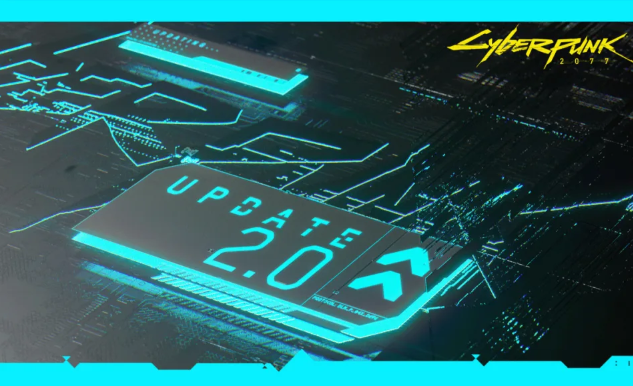 The Cyberpunk 2077 2.0 update will apply to the base version of the game on PC, Xbox Series X/S and PS5, bringing players a completely redesigned skill tree and perks system, revamped cyberware system, vehicle combat and car chases, improvements to AI, a full new police system, additional UI improvements, changes to items, crafting and loot drops and new radio stations. The gameplay experience should be not only vastly improved following the update, but it should also be different enough to warrant starting a new character, or at the very least, a re-spec of an existing one.
Those picking up the paid Phantom Liberty expansion will get a few extras. The new zone in Night City, Dogtown, will only be accessible to those with the expansion. Naturally, owning the expansion also grants you access to all the new quests, gigs and boss fights. Another expansion-exclusive feature is the addition of new vehicle missions and airdrops, offering endless 'dynamic' events for players to chase.
The new Relic skill tree and abilities will be exclusive to owners of the expansion, as will all the new items introduced for it. Owners of the expansion will be able to equip missile launchers to their cars and you'll get an increased level cap, moving from 50 to 60.
The Cyberpunk 2077 2.0 update lands on the 21st of September with all of the new improvements in place. After that, Phantom Liberty will arrive on the 26th of September, bringing a bunch of new content with it. The expansion and 2.0 update will not be available on last-gen consoles.
Discuss on our Facebook page, HERE.
KitGuru Says: Are you planning on jumping back into Cyberpunk 2077 this month for the 2.0 update and the expansion?