G2A is often the centre of plenty of controversy, the grey market key seller has been accused of plenty, from hurting indie developers to knowingly selling stolen keys. While G2A has made some steps to make itself more accessible to developers and clamp down on dodgy sellers, the company's reputation still isn't great, something that was made quite clear when they held a Reddit AMA earlier this week.
Commenters on Reddit weren't pulling any punches with their questions, someone asked "Are you or are you not aware of how much harm you are doing to the gaming industry", while others questioned the company's legitimacy by asking "If G2A is a legitimate company with legitimate keys and resellers, why can't you offer buyer protection for free to your customers?".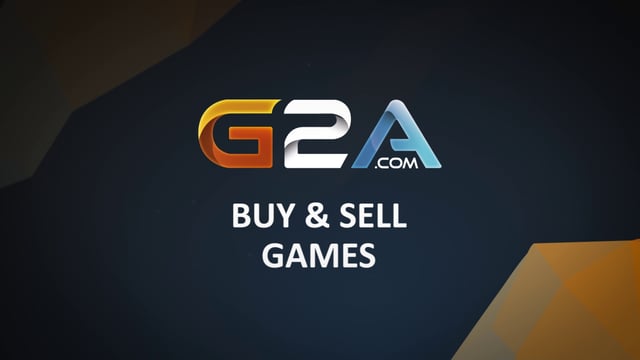 While the purchase protection wasn't addressed, G2A did attempt to clear up the questions about stolen keys being sold:
"We have special departments in G2A (over 100 people) dedicated to protecting our marketplace. We can't disclose exactly how we search for these shady people, or what triggers our suspicions, because that would be giving them a possible roadmap as to how to try and get away with something. The problem is that sometimes the issue (unfortunately) starts on the developers' own site, which can sometimes lack security. And in those situations, if the developer is not willing to work with us it gets a little complicated. In some situations, if a key was not reported to us as stolen and we weren't told it was blacklisted or shown any proof, then there is little we can do."
At one point, a G2A marketplace seller actually stepped in to try and prove how easy it is for sellers to put up fake listings on the marketplace. G2A went on to ban this person, which caused plenty of community uproar. However, G2A did then clarify how things work for sellers. Essentially, sellers can post fake keys but all this will do is hurt the seller in the long run as a buyer would get a refund and that seller would be negatively impacted.
As for fraudulently obtained keys (like those acquired with stolen credit cards), things get a little more complicated. According to G2A, it is impossible to distinguish a legitimately obtained key from a fraudulently obtained one. However, if a developer gets in touch with G2A and supplies a list of keys to blacklist, then those keys will no longer be allowed to be listed on the site. If the developer does not supply a list of keys or any proof, then there isn't a lot that the marketplace can do.
If you want to take a look at the full AMA yourself, then you can find it, HERE. However, G2A was heavily downvoted in its posts, so you may want to check that comments are sorted by Q&A, rather than highest rated.
KitGuru Says: G2A still gets plenty of business but it does seem that more and more people are taking issue with how the company works, despite policy changes made last year.