Gabe Newell has been turned in to a Dota 2 character, thanks to a new skin that turns the game's shop keeper in to a heroic version of Gaben himself. The skin isn't available just yet but you can upvote it on the Steam workshop in order to get it put in the game.
According to the skin creator, he did it out of gratitude to the Dota 2 development team and hopes that the development team will notice his work: "Many have told me that the developers won't notice this work and I understand that the chances of success are negligible. However, with the support of the community, do not rule out the possibility that the developers will notice my custom shopkeeper and add it for the New Bloom event time", he wrote on the workshop page.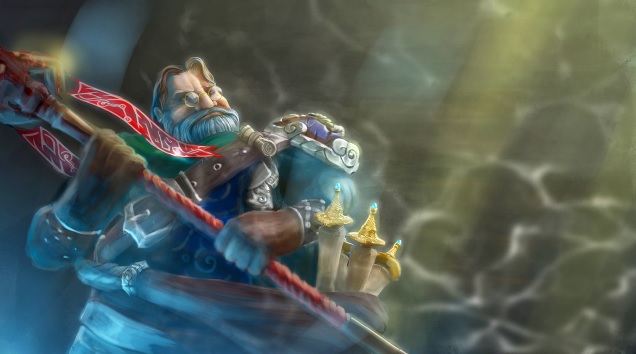 Gaben the shop keeper isn't available in Dota 2 just yet but if enough people vote for it on the community workshop, then Valve may well add it to the game.
You can view and vote for the Gabe Newell shop keeper skin, HERE.
Discuss on our Facebook page, HERE.
KitGuru Says: This almost reminds me of the glorious PC master race mod for Civilization V. The skin is swiftly receiving votes to be added to the main game. What do you guys think of the skin?