While we already knew that Halo Infinite would be launching on Xbox One and PC, there were still questions lingering over past games in the series- that is, until one week ago, when 343 Industries officially announced The Master Chief Collection for Windows 10 and Steam. Now, some of the folks working on the game are sitting down for a big AMA on Reddit. We've gathered some of the latest details revealed today.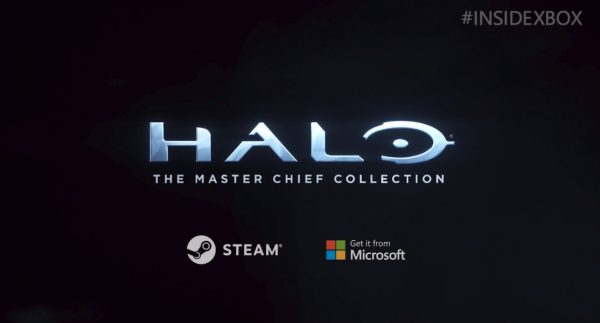 At this point, it is well known that the Master Chief Collection on PC will have an odd release. Instead of putting out the entire series at once, PC players will be getting each game in chronological order, starting with Halo Reach. Anyone hoping for a firm release date from this AMA will be disappointed though, in a reply to someone asking about specific launch timeframes, 343's Brian Jarrard (otherwise known as 'Ske7ch'), said that the games will be "ready when they're ready". However, he did confirm that work on Reach and Halo: Combat Evolved are happening in parallel, which will hopefully reduce the gap between each release.
Ske7ch also confirmed that the team's current priority is "getting Halo: Reach ready for public flighting". Those looking to test out any of the MCC games early on PC can sign up for these beta tests. Feedback from these test stages will be taken into account before each game is released. Depending on how these tests go, it "could lengthen or extend the release cadence".
Another topic that was touched on during the AMA was mod support. Ske7ch noted that the team is "working closely with members of the modding community", including members of the ElDewrito team in order to explore options for official mod support. This won't be available at launch, as the team wants to focus on getting the core games right first but mods are definitely part of the conversation for future updates.
Since each game in the Master Chief Collection is rolling out individually, there have been some questions regarding whether or not PC players will have to buy each game as they come out. This will be an option but if you want all of them, you will be able to buy the full collection right off the bat.
On Xbox (Original) and Xbox 360, the Halo games were all capped at 30 frames per second. With the launch of the MCC on Xbox One, every game was bumped up to 60 frames per second. For PC, the "current plan is to support 'uncapped FPS' in each title" but that could differ depending on how feasible it is within each game. So unfortunately, we'll have to hang tight on a 'wait and see' basis until each game is ready for community testing.
Those looking forward to Forge and Theatre modes coming to PC will need to be patient. Ske7ch confirmed during the AMA that due to various complexities, these features won't be ready at the same time as the campaign, multiplayer and Firefight modes. Right now, the developers plan to tackle Reach's Forge and Theatre modes at the same time as Halo 3 and Halo 4.
When can we expect the first public test for Halo Reach to take place? From the sounds of it, quite soon. The game is running and the team is giving the PC UI and controls a "first pass" to make sure it is all up to standard. This will be a determining factor for when the first test is announced.
This is just a quick summary of some of the big talking points from the AMA but the session is still going and there are a bunch of questions waiting to be answered. You can check out the full thread and take part, HERE.
KitGuru Says: While the lack of release date news is somewhat disappointing, we actually got quite a lot of good information out of this AMA. The fact that Combat Evolved is already being worked on is very exciting and hopefully means that the team has an ambitious release roadmap they are aiming for. Now all that is left to do is wait for that first Reach beta test and see where things go from there.