Blizzard has finally confirmed the pricing model for Hearthstone's upcoming single player expansion, Curse of Naxxramas. Players will be able to buy the whole adventure upfront or you can pay with in-game gold. The expansion is split in to five wings, each week a new wing will unlock, allowing players to progress.
The Curse of Naxxramas expansion will be split in to five wings, you can buy them all upfront for £17.50 in the UK and $24.99 in the US or £4.99/$6.99 per wing. If you don't want to spend any real money then it will cost you 700 gold a week to unlock each wing, which is achievable if you play the game a lot, you'll need to complete all of the daily quests each day and win a fair few ranked matches to afford it.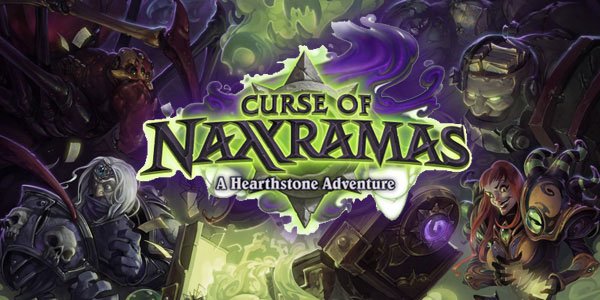 You can't buy all five wings upfront with in-game gold, you'll have to buy each wing separately as it unlocks. If you've already bought a wing then you get a discount on the rest. If you own the first wing then you can buy the remaining four for £13.99/$19.99, those that own the first two wings can buy the rest for £11.49/$14.99 and finally, if you own the first three wings, you can buy the last two for £6.99/$9.99.
The expansion is currently set to launch in July although no exact date has been confirmed yet. The single player mode will be released in parts with a new section launching each week for five weeks.
Discuss on our Facebook page, HERE.
KitGuru Says: The Curse of Naxxramas DLC is a bit more expensive than I was expecting it to be, especially since it only adds a decks worth of new cards to the game. However, if you're an experienced player and have the time to gather up all of that gold a week, then you'll be able to get each wing for free. Do any of you guys still play Hearthstone? Do you think that this DLC is priced fairly?