Earlier this week, we learned quite a bit about Activision's plans for exclusive PS4 content in Call of Duty: Modern Warfare. The publisher won some points earlier by implementing full cross-platform multiplayer and opting to give all platforms new maps at the same time. However, the downside is that Spec Ops survival mode is going to be exclusive to PS4 for almost a full year instead. Players on other platforms have been making their voices heard in the wake of this news, so Infinity Ward is attempting to smooth things over.
Taylor Kurosaki, Infinity Ward's narrative director, replied to one fan saying that while the studio does its best to give players the best experience possible, there are "decisions that are above all of our pay grades that have to be considered". When another concerned Call of Duty player made the point that customers "should get more info about why decisions like this are made", Kurosaki acknowledged that as being a "good point", before adding that the studio has tried its best "to have an open dialogue" from day one and understands "letting that trust down".
The key takeaway from Kurosaki's tweets is that exclusivity decisions are made at the publisher level and the developers behind these projects don't necessarily agree with them or get a say.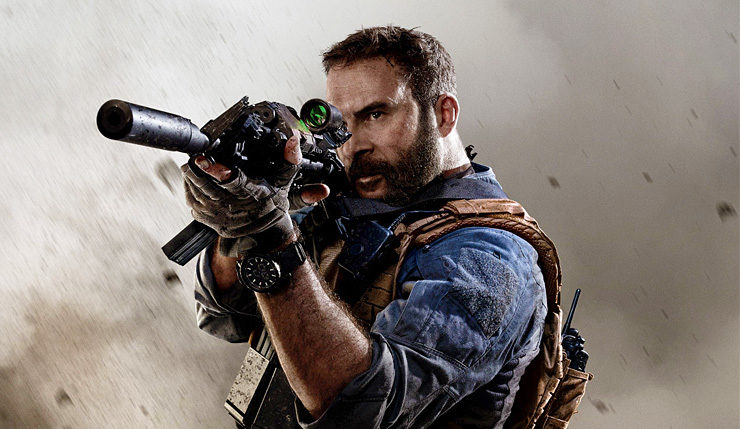 In a more official statement, Infinity Ward's communications manager, Ashton Williams, posted a statement on the Modern Warfare subreddit: "To be clear, our all-new Special Ops mode will be releasing on all platforms on October 25th. We're looking forward to revealing Special Ops on October 8th. When we launch on October 25th, everyone on all platforms will be getting Modern Warfare which includes Campaign, the all-new Special Ops mode and the entirety of Multiplayer, which is a massive experience we've worked to create. Special Ops Survival is an additional, classic mode that will be available on PS4".
"We have made many changes this year with the goal to make the entire experience better for all of the Call of Duty community, including no season pass, crossplay across all platforms, and that all post-release maps and modes will be coming to all platforms at the same time. We understand that some may still be disappointed to not be able to play classic Special Ops Survival day one, we hear you. Please know that we are working hard to make sure this is the best Call of Duty we've ever made and the best experience possible for fans."
KitGuru Says: There is no zombies mode in this year's Call of Duty, so a lot of PvE co-op players likely would have turned to Spec Ops Survival for a more traditional hoard mode. It is disappointing that this is now a PS4 exclusive. Perhaps a shorter, three-month exclusivity period would have been more palatable, rather than a full year leading straight into the next Call of Duty. This might not be the end for Modern Warfare controversy though, as there are still microtransaction plans that need to be fully unveiled.