Bungie is offering a free digital upgrade to the PS4 and Xbox One versions of Destiny if you buy the game on the Xbox 360 or Playstation 3 and later decide to upgrade to a current gen console, effectively giving buyers an extra copy of the game for free.
This offer is unfortunately limited to digital versions of the game so if you pre-ordered a boxed copy, then you're out of luck. However, on the positive side, this offer lasts until the middle of January next year, so if you are waiting until Christmas to pick up an Xbox One or PS4 but want to start playing Destiny now on last gen consoles- you can.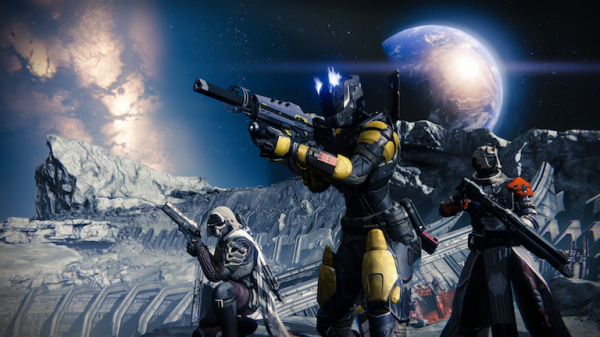 Even after you've redeemed your free next gen version of the game, Bungie says that you'll still be able to play the Xbox 360 or PS3 version. Progress will be transferable, so you don't have to worry about starting all over again from scratch.
This offer works with the base game, the Guardian Edition and the expansion pass. You only have until the 15th of January to take advantage of this free upgrade, after that you will have to pay full price.
Discuss on our Facebook page, HERE.
KitGuru Says: This is a great PR move for Bungie and Activision and will likely win over many consumers. It also gives players the opportunity to buy the game now and upgrade to the next gen version later- something that many gamers will take advantage of during the holiday season. What do you guys think of this? Should all next gen game upgrades be handled this way?
You can follow the author of this article on Twitter.