At this point, a Diablo IV reveal is all but officially announced for Blizzcon this weekend, with several leaks indicating that Blizzard has plenty to announce in the immediate future. Now on the eve of Blizzcon, another mysterious leak has popped up, detailing Diablo IV's art style and tonal shift compared to Diablo III, in addition to new gameplay elements, classes and more. 
In the early days of Diablo III, the game was criticised for its overall art style changes ahead of release. The game had a brighter colour pallet compared to its predecessors, with some even labelling the art changes as cartoonish and too close to World of Warcraft's visual style. Blizzard did end up taking some of this feedback on board, re-designing dungeons to look grittier without completely overhauling the art design. With Diablo IV, getting the colour palette and tone right has seemingly been a top priority for the developers in an effort to win back Diablo II fans.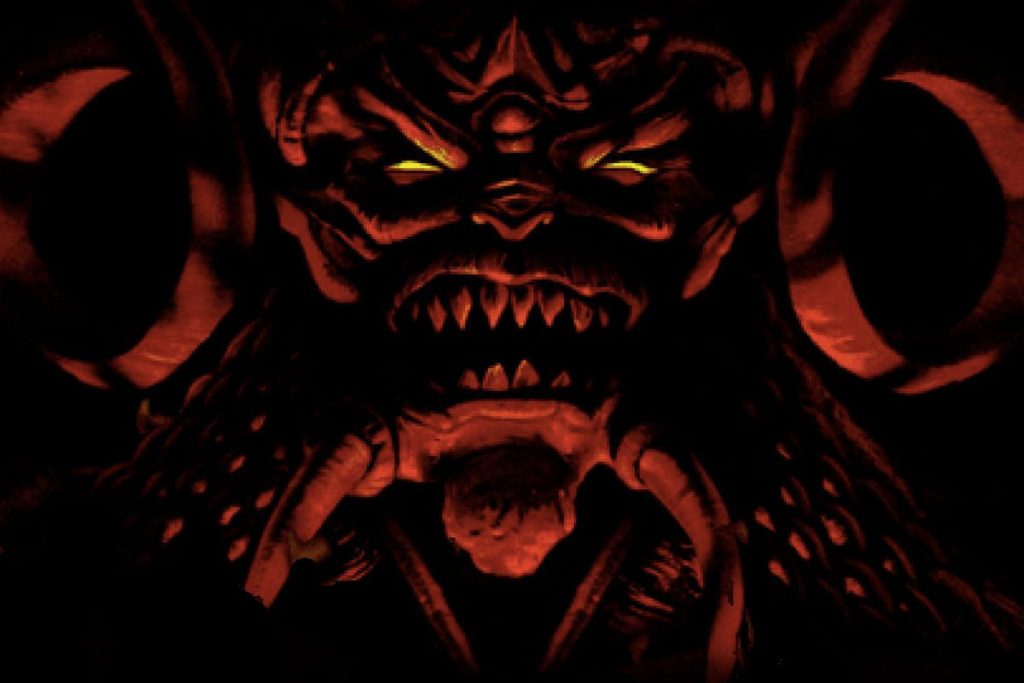 In previous leaks, we have heard that Diablo IV will have a darker tone, with early reports indicating that it will take more inspiration from Gothic horror. In a new leak on Reddit, u/PracticalBrush12 gives more details on Diablo IV. The reason we take this particular leak more seriously is due to the fact that this same user has accurately leaked release dates, gameplay details and new characters for several key games this year, including Ghost Recon Breakpoint, Pokemon Sword/Shield and Persona 5S.
This user's latest leak focuses on Diablo IV, confirming that the game is going for a 'dark, gritty and gross' design with rotten crypts, corpses laying out in the world, clut caves surrounded by flesh, marshes/bogs, plagued towns etc. The new game will also apparently be much bigger, bordering on possibly being considered 'open world'. Due to the larger world, players will be able to ride mounts, starting off with horses.
Three character classes are currently claimed to be in-game, including your traditional Mage and Barbarian classes, in addition to a Druid class, which will apparently utilise wind and lightning elemental attacks and have animal transformations with Bear and Werewolf being two current examples.
Player Vs Player will be featured and possibly be open to players from the start of the game. Meanwhile, four-player co-op should be available from the very start. The post ends off by adding that Blizzard is trying to recapture Diablo II fans with this game, going back to darker visuals and even bringing back old characters and abilities that were removed in Diablo III.
Unfortunately, there is no release date or release window to be shared at this time. However, previous sources have claimed that the current iteration of Diablo IV has been in development since 2016 and should be ready in the next few years. Blizzard recently scrapped other projects to provide more resources and speed up progress on Diablo and Overwatch, so perhaps the timeline has changed a bit this year.
Blizzcon kicks off tomorrow and while there is no big Diablo announcement presentation listed on the schedule for now, artists on the development team will have a panel over the weekend, presumably to show off concept designs for Diablo IV and promote the new artbook following a proper announcement on Friday evening.
Discuss on our Facebook page, HERE.
KitGuru Says: We'll know how much of this is legitimate tomorrow, with the Blizzcon opening ceremony kicking off kicking off at 6PM GMT and followed by a bunch of main stage presentations which have been left unnamed to avoid spoilers. Are any of you planning on checking in on the Blizzcon announcements this weekend?