Lost Ark continued to impress over its launch weekend. Last week, the game appeared on our radar after crossing 500,000 concurrent players on Steam during its early access launch. On Friday after servers opened up for F2P players, that record was broken, with over 980,000 concurrent players, but the game still had more records to break, achieving 1.3 million concurrent players by the end of the week. 
Lost Ark has been around for a little while already, garnering initial popularity in Korea, Japan and Russia. Now, thanks to a publishing deal with Amazon Games, the title has made its way over to the west and has officially launched on Steam. In early access, the game peaked at over 500,000 concurrent players, a number that rose to 983,000 players on Friday night. Over the course of the weekend, even more players chose to jump into the game, hitting a new peak high of 1,324,761 concurrent players.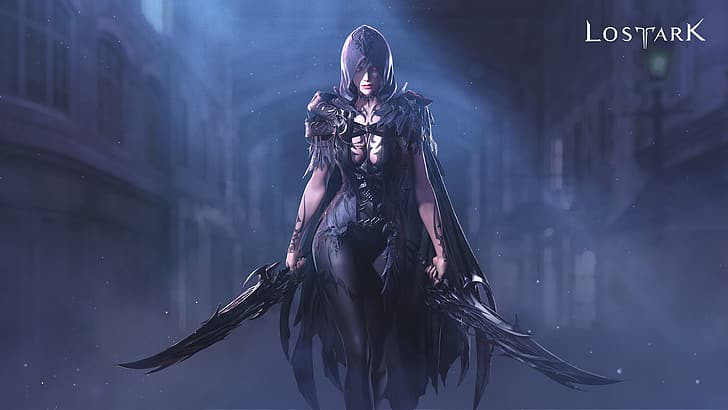 That jump in players boosted Lost Ark from the second most-played game on Steam on Friday to the number #1 spot for the weekend, beating Counter-Strike: Global Offensive, which had a 24-hour peak of 989,000 players.
With Lost Ark's all-time peak now set at 1.32 million players, the game has become the second most played game of all time on Steam, beating the all-time high peak concurrent player counts for both CS:GO and Dota 2. The top spot here still belongs to PUBG, which achieved an all-time peak player count of 3.2 million back in 2018. The top 10 most concurrently played games on Steam currently include:
PUBG (3.2 million players)
Lost Ark (1.32 million players)
CS:GO (1.3 million players)
Dota 2 (1.29 million players)
New World (913,000 players)
Cyberpunk 2077 (830,000 players)
Valheim (498,000 players)
Terraria (486,000 players)
Capcom Arcade Stadium (481,000 players)
Fallout 4 (471,000 players)
KitGuru Says: While Lost Ark has garnered a huge player base on Steam, the game is also currently sitting with 'mixed' overall reviews due to server queues and connectivity issues. Did any of you play Lost Ark over the weekend? What was your experience like?